Posts by Cassandra Kellaris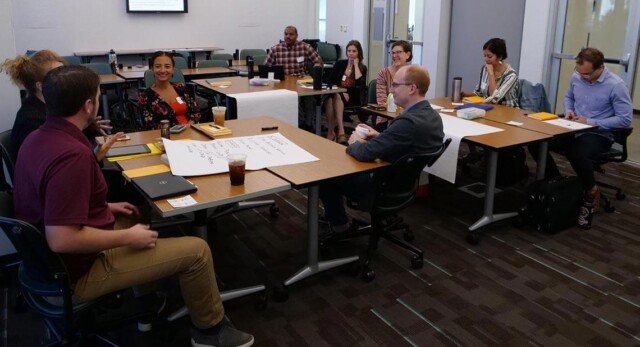 November 12, 2019 | Cassandra Kellaris | Principled Innovation
This cohort of MLFTC staff will work together during the 2019-20 academic year to demystify the practice of principled innovation and inspire positive change across MLFTC.
April 24, 2019 | Cassandra Kellaris | OofSI
I'm a little sad that we're done facilitating a series of workshops with ASU's College of Health Solutions (CHS). These sessions, intended to clarify some grand challenges that the College will work on for the next several years, produced some really interesting outcomes.