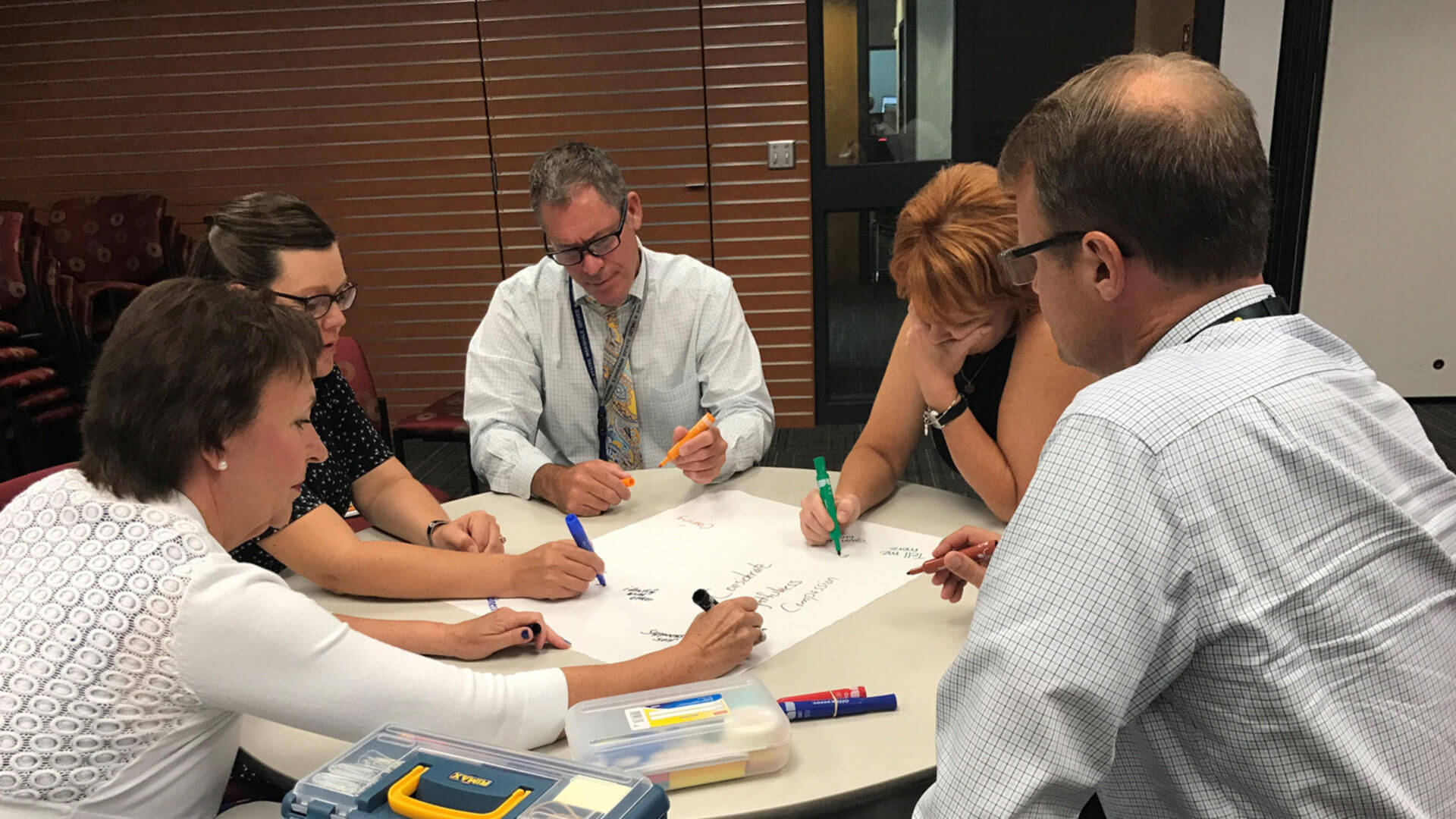 We are working with the administrative leadership team at Madison School District on a design process to address some of the challenges the district faces. We had a great second workshop yesterday, where everyone divided up into five design teams, each focused on a particular challenge. The design challenge topics are:
The student experience
Creating a culture of innovation
Improving the perception of public education
Active learning environments
Staff and teacher retention
We spent time exploring the idea of empathy, a critical part of designing user-centered solutions — the need to understand an issue from the perspective of all the users and stakeholders, and to get past assumptions you might have about those users. This video [link] was one way we sparked the group's thinking. We'll be digging more deeply into empathy and the design challenge topics at the next session!