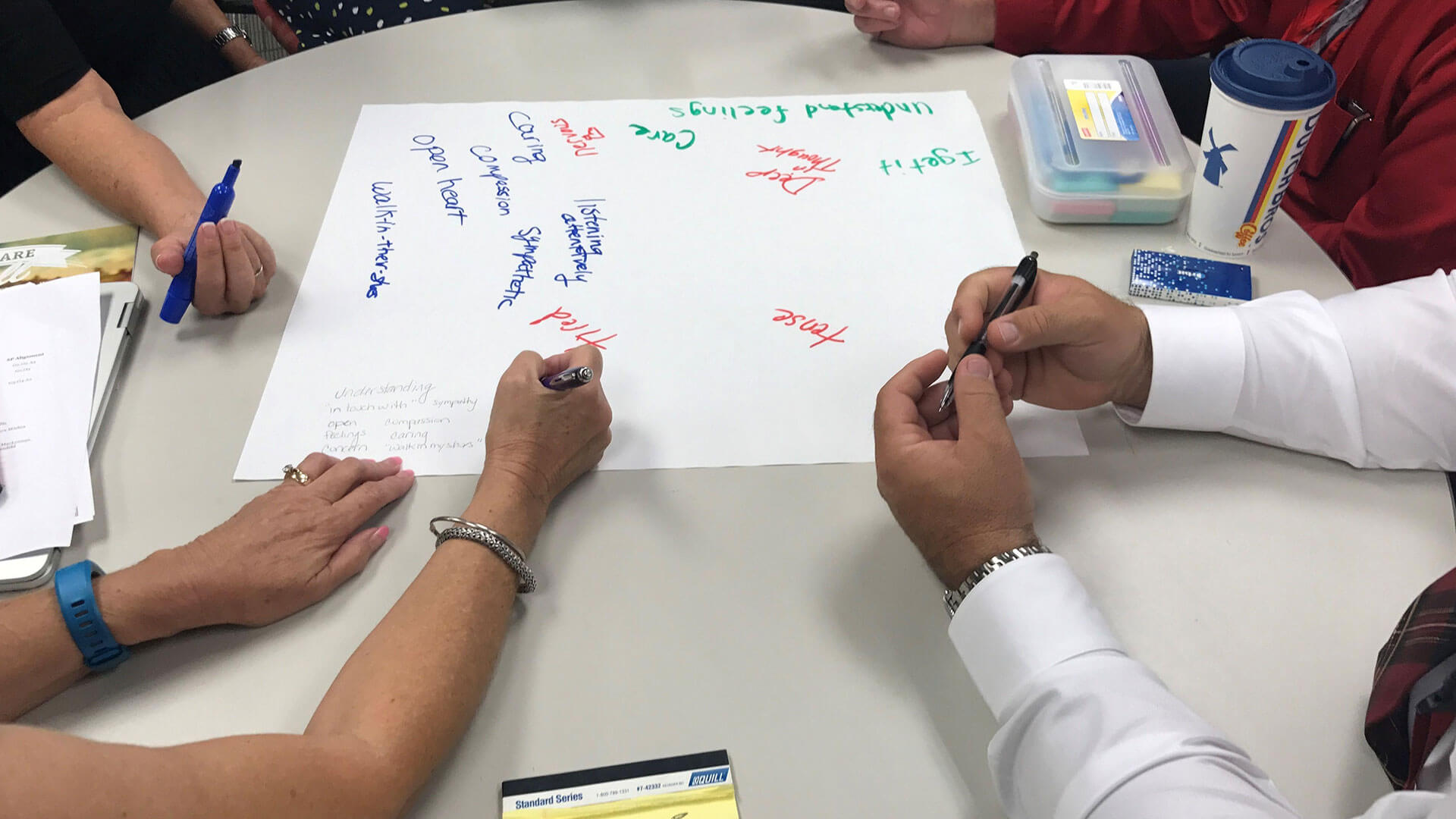 As we continue to dive into an open-ended design process with the Madison administrative leadership team, five teams have emerged with specific challenges they want to tackle. The teams have now established working names and are beginning to identify the stakeholders they'll need to learn more about and begin to conduct user research for. Areas to be explored are:
The student experience
Creating a culture of innovation
Improving the perception of public education
Active learning environments
Staff / teacher retention
We asked the teams to listen to an episode of NPR's Hidden Brain that focused on design thinking and the work of Dave Evans and Bill Burnett. The teams conducted a gallery walk to explore ideas around stakeholders in research, and started planning who they will need to reach out to and how they might approach capturing insights from those people about how each team's challenges impact those stakeholders.