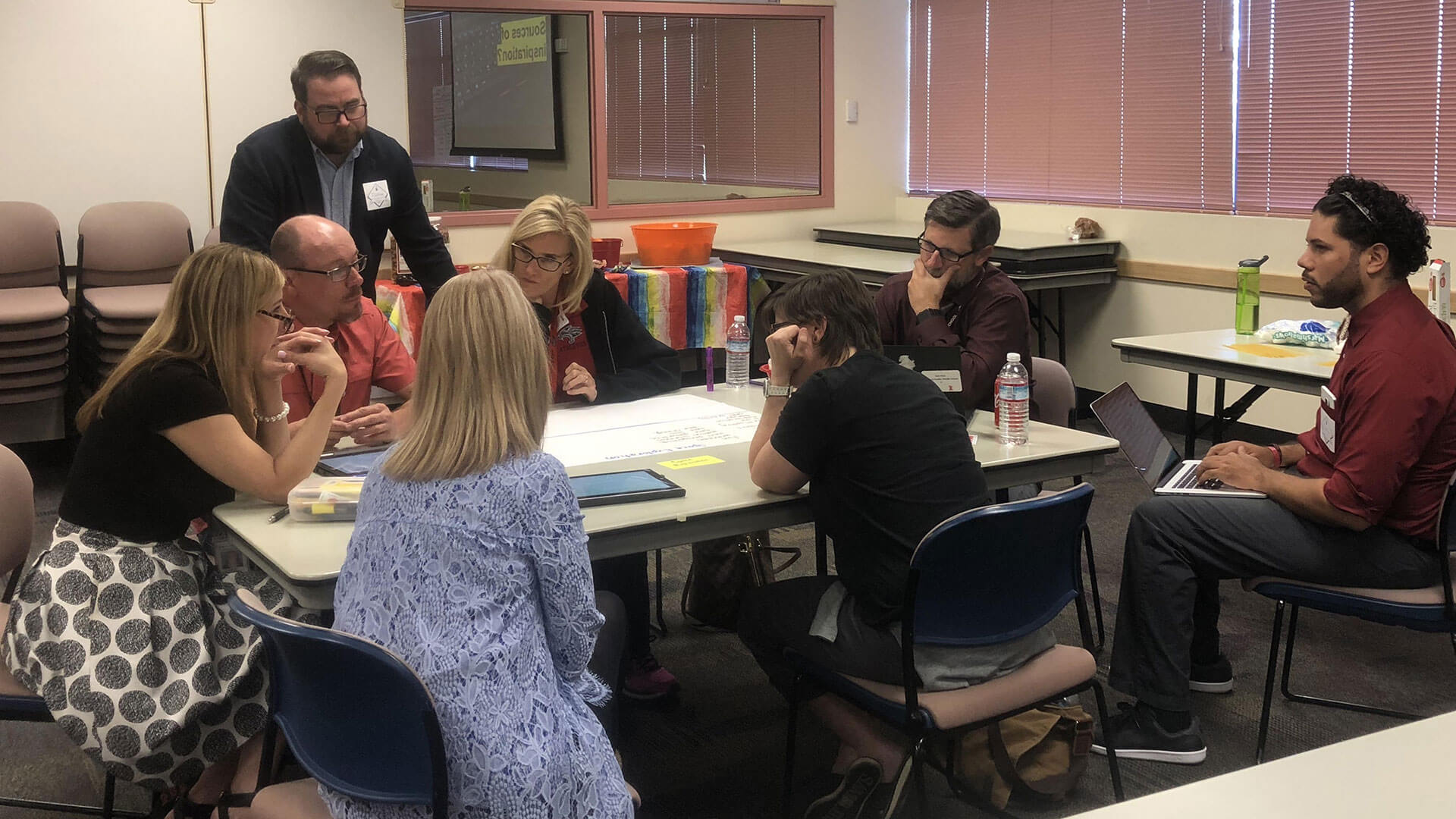 The Kyrene-ASU Design Team is making plans for each team member to spend a day shadowing a student in the district in order to develop empathy and a deeper understanding of what school is really like from the students' perspective. The Design Team includes teachers, principals, district administrators, community members and ASU Design Initiatives staff and has been meeting since January 2018. The Kyrene Community Design Lab's goal is to develop a model for a "school of the future" that actively engages students in their learning and uses educators in non-traditional ways in order to attract and retain high-quality staff.
At our session on April 11, the Design Team members were highly engaged in the discussion, which included a conversation about ASU Professor Jim Gee's piece on affinity spaces, as well as an introduction to the idea of shadowing a student. Modeled on the Shadow a Student Challenge developed by School Retool (an initiative of the Stanford d.school and IDEO), we took time to brainstorm the types of student perspectives we'd like to experience and worked on scheduling the actual shadowing days. The team left feeling energized by the task ahead.
Check back in late May for more on how the shadowing experiences play out!