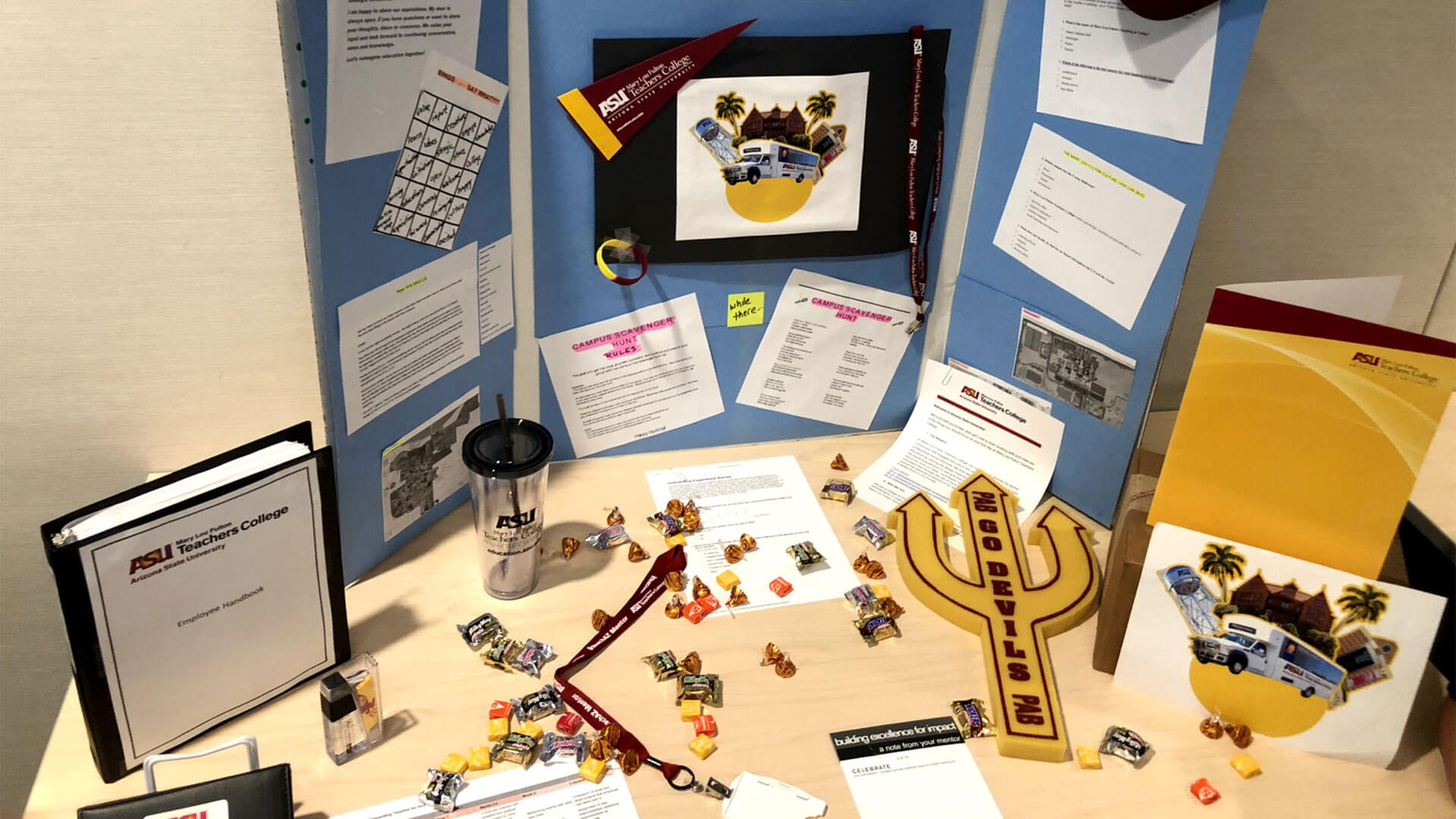 A red/yellow/green traffic light system for more clearly communicating the status of new programs within the college. A new form about lifelong learning opportunities that staff can use as part of their evaluation process. A mailer with a handwritten note and MLFTC sticker to encourage new online students to identify with the college.
These were among the prototypes that MLFTC's cross-staff design teams presented at the year-end "showcase" event held on April 30 at SkySong. After several months of helping to lead these teams, I was eager to see what they would present. I knew at least one team had something secretive up their sleeve, but I wasn't sure what to expect.
The secret turned out to be a PechaKucha presentation with a recurring theme of "What are we supposed to be doing?" which summed up what a lot of participants felt during the process. In addition, the presentations included a skit, a song and various other engaging ways to tell the story of each team's journey and the ideas they generated through an open-ended design process. The event was a fun celebration of the intrapreneurial spirit embraced by our staff and the hard work that the ten cross-staff design teams have put into these projects since February.
My team has learned a lot through the process of leading these teams. One important learning is that we need to invest more time in team-building at the outset of a process like this, as the success of the whole endeavor rests on people's ability to collaborate and connect with one another. And yet, while it was messy, a lot of teams were able to do this – feedback indicates that building new relationships across the college was the biggest positive of the experience for many people.
I am incredibly proud of the collaborative energy that was evident at the showcase as well as throughout the process. Out of a staff of a couple hundred in MLFTC, somewhere between a third to a half chose to voluntarily participate in these teams, meeting on several Friday afternoons as well as at many other times this spring. And the majority of participants would like to keep going with their projects to further develop their prototypes and implement their ideas.
The Design Initiatives team is eager to continuing supporting these teams, and are making plans to launch new opportunities to get engaged with design projects over the summer and in the fall! Stay tuned.