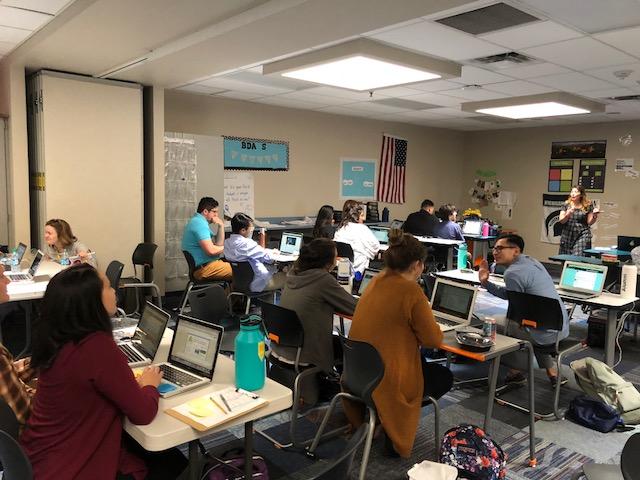 Teach for America Summer Institute includes technology infusion
Technology
Excited and eager new teachers in the Teach for America program received a jumpstart in educational technology during their Summer Institute through MLFTC. These professionals pursue coursework toward their master's degrees and teacher certification while committing to teach in urban and rural communities through Teach for America. I had the opportunity to model and teach technology integration practices during two sessions on July 2.
Teachers took the role of students during the trainings and learned three objectives while using Google Classroom:
Discover how to advocate, model, and teach the safe and ethical use of information and technology through digital citizenship.
Investigate how to model and facilitate the effective use of digital tools to support student learning through the Triple E Framework.
Learn how to model collaborative knowledge construction by engaging in learning with colleagues using collaborative technology tools.

My goal was to provide a detailed overview about the benefits of integrating appropriate technologies into teaching methods to support student learning. In only 90 minutes, they discovered how to locate and evaluate technologies to improve student achievement. I also recommended a few applications that will allow them to engage and assess their students. Now these teachers understand that they have numerous options but must first identify their teaching objectives before choosing an application for instruction. Since the content is in Google Classroom, they will be able to revisit the resources and learning while in context. One teacher commented, "I am most excited about diving deeper into the resources on the Google Classroom and seeing what works best for my students in the fall."