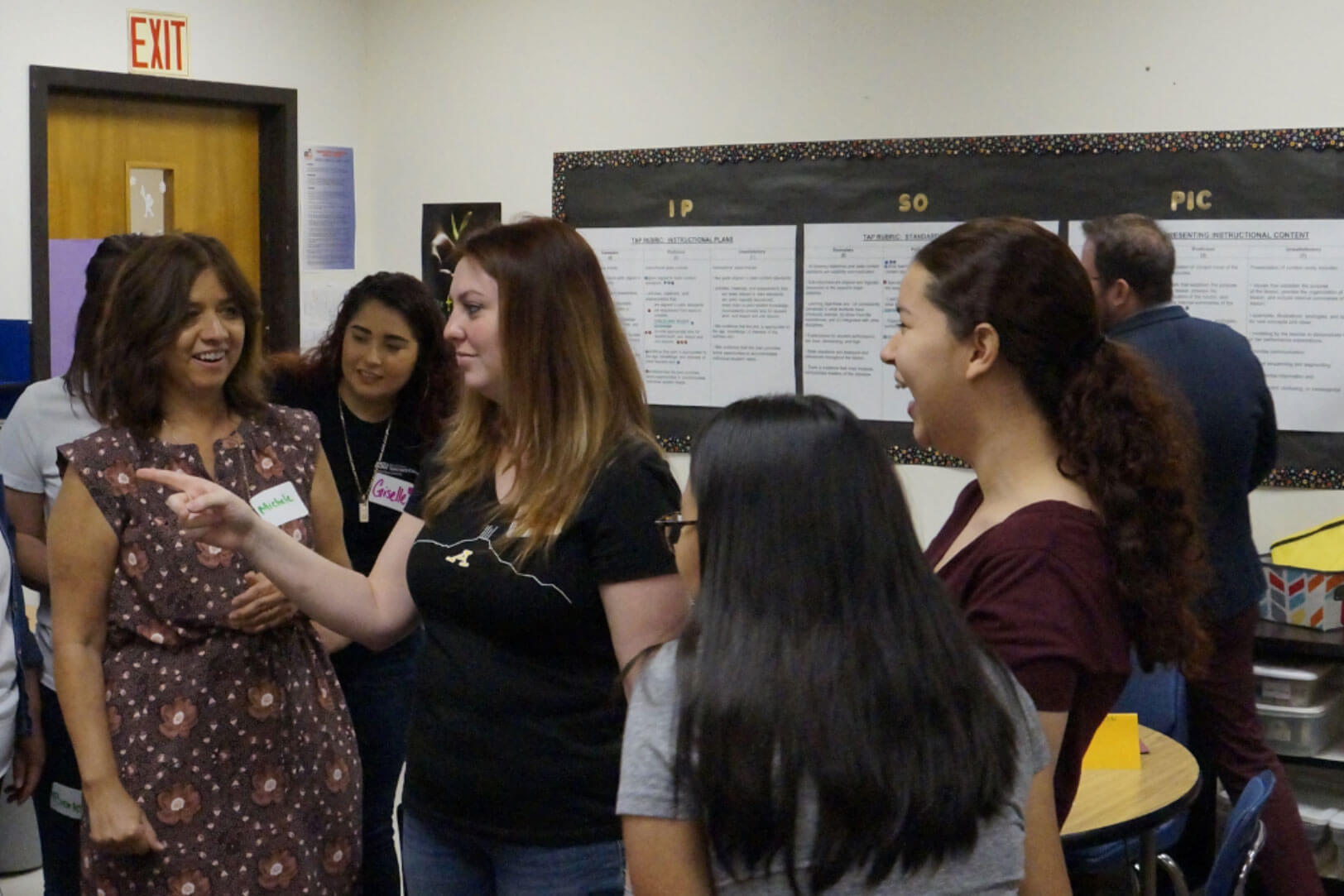 How might we…
create a classroom environment that emotionally supports students?
provide effective resources and tools to help parents better meet their students' needs?
encourage students to make sustainable and environmentally conscious decisions?
When MLFTC teacher candidates (a.k.a. student teachers) in Washington Elementary District came together on July 27, they were wide-eyed and unsure. What is design thinking, I could read their eyes saying, and why are we doing this?
These elementary and early elementary cohorts are part of a pilot program. ASU students who are student teaching in Washington Elementary are using design thinking to address school challenges.
We ask our teachers to do a lot, and this is certainly true for our teacher candidates, also. Student teachers are learning how to navigate their classrooms, their schools, their relationships with mentor teachers, and above all, their students, who come from a wide range of backgrounds and abilities. Student teaching is a big, big job. So to add design thinking on top of that? I could understand why their eyes were saying, This is a little overwhelming.
But here's the thing. By the end of our three-hour session, the Washington teacher candidates had formed teams, identified challenges in their school settings, and framed questions that they want to address over the next several months. They were incredible. As a college working to incorporate a design perspective into the student teaching course, we are saying to teacher candidates: Yes, there are challenges in education. A lot of challenges. While you may not have the power to change all of them, you do have the power to influence some. Let's work on that together.
So we will work on these challenges over the next three months. I can't wait to see what the teacher candidates create. These young changemakers are tomorrow's teacher-leaders, and they give me hope.