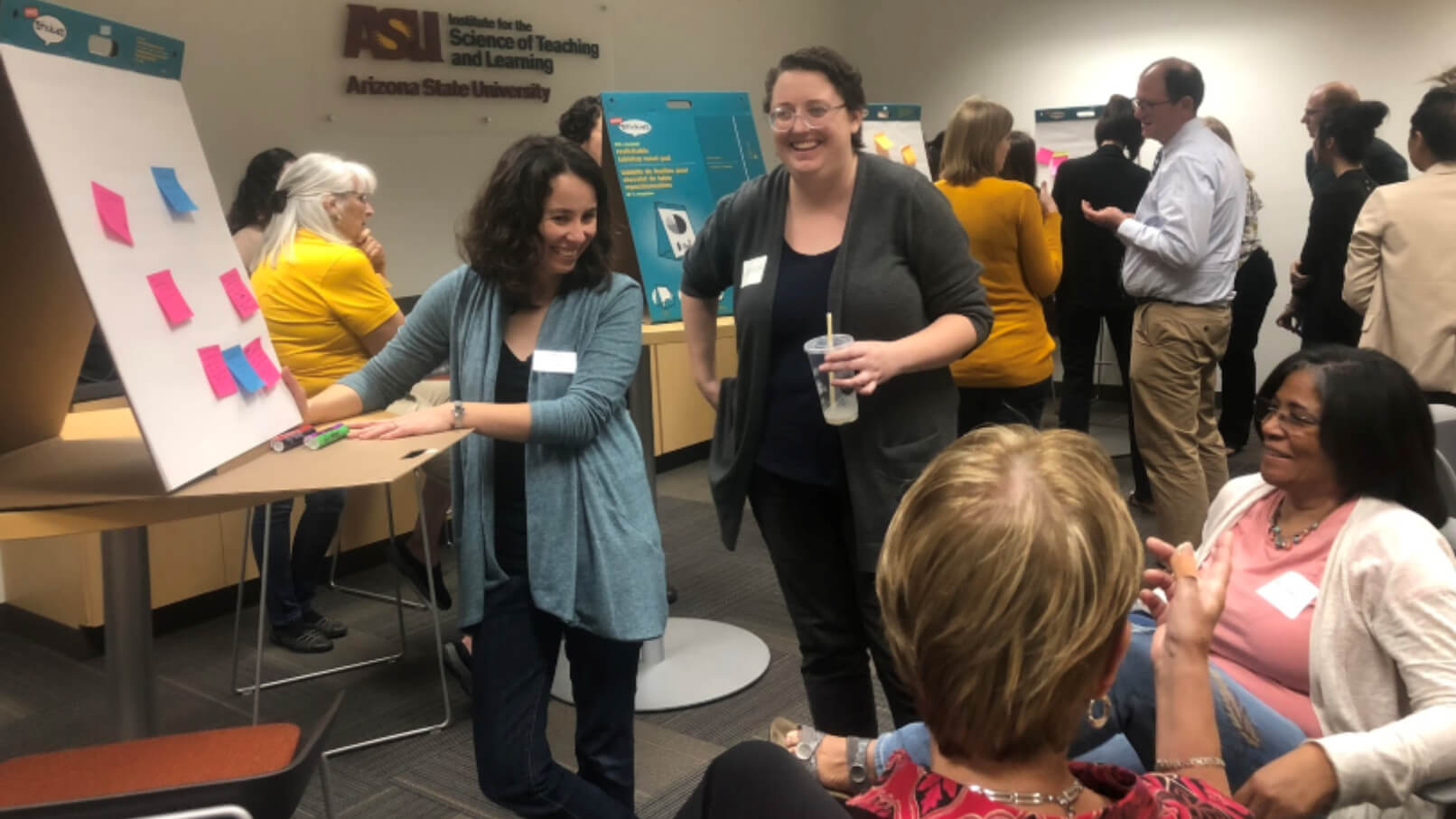 The Design Initiatives team wouldn't be the Design Initiatives team if we didn't also prototype on ourselves, and test new ways of doing the work we do. With that in mind, we launched the latest iteration of the Cross-Staff Design work on Friday, November 2.
Five different units / teams raised their hands to be part of this new cohort model. Participants from the Office of Digital Learning, Division 1/Educator Workforce Initiatives, Division 2, Student Services and Academic Systems joined us in Payne 129 to break some ice, brainstorm challenges and create a research plan.
At the end of the workshop, teams had identified a challenge to work on and had plans to learn more about these topics:
Getting more high-quality classroom video
Communicating better with students during various program milestones
Building a collaborative staff / community
Finding better ways to share knowledge and skills among faculty, staff and students
Fostering organizational growth and development
They'll meet again on Thursday, November 29 to present their data and findings. Then, they'll work to develop a problem statement that will guide their work into 2019.
Don't fret, we are still going to continue supporting our 2017-18 Cross-Staff Design teams as they continue prototyping, testing ideas and collecting data.