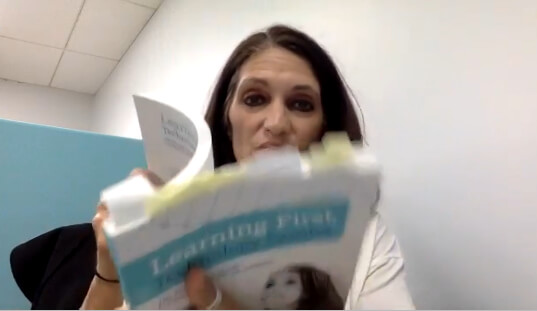 Learning community award drives collaboration, book study, technology infusion
Technology
Inspirational and compassionate instructors abound in the college, and I have the privilege of often witnessing their commitment to our students. Since September I have been collaborating with a dedicated group of them as members of a book study. They are participating with a shared goal in mind: prepare students to teach with educational technologies. They realize at the heart of this goal is modeling, and these intructors are improving their practice for their students' benefit. 
Knowing how and when to teach with technology comes through experience, research, and experimentation. Liz Kolb, author of Learning First, Technology Second, is a clinical associate professor who works with teacher candidates at the University of Michigan. As the only educational technologies professor in the school of education there, she has developed a research-based technology integration framework to guide teachers so they know when technology is appropriate and how to bring it in. We have been reading this informative and practical text as part of our work within a learning community funded by an award from the Office of Scholarship and Innovation. Some participants are happy to note this framework has changed how they view technology in teaching.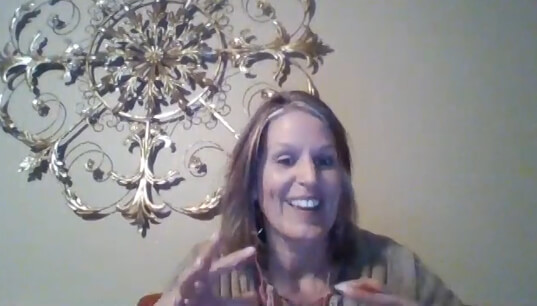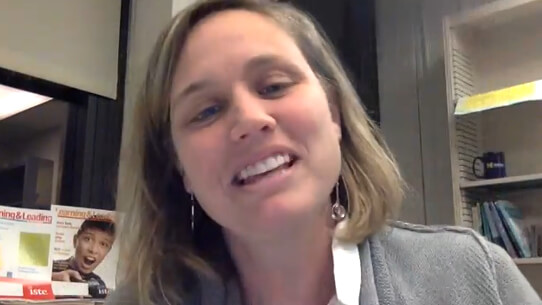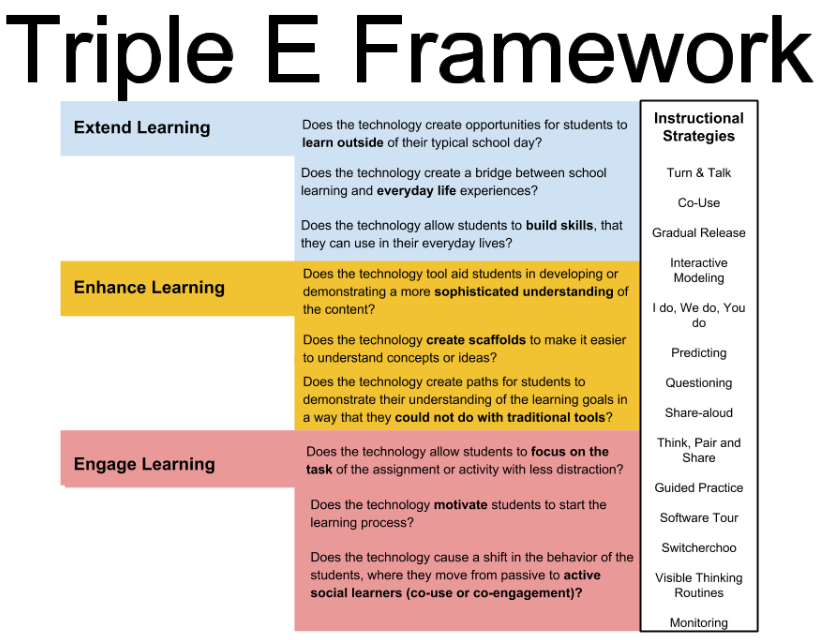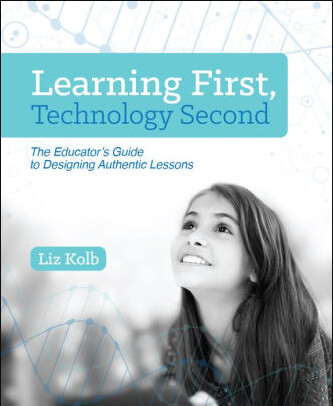 Kolb graciously joined our book sudy session on November 14. After she completed her teaching, she connected with us at 8 pm, Michigan time, via Zoom, a video conference tool. Our instructors had questions about the Triple E Framework, its development, Kolb's research, and the implementation of the framework. We had an hour of idea-sharing and idea-sparking. Collective minds that collaborate with shared goals can produce some amazing projects. After our meeting with Kolb, we are determined to continue this community work surrounding technology. The next steps are helping teacher candidates to easier understand how technology fits into their teaching practice. Our session with Kolb confirmed for all of us that we are on the right track, but we have more work to do. We intend to keep that momentum progressing as we develop a lesson plan template and evaluative instrument that incorporates the Triple E Framework – specifically for teacher candidates. Our next meeting will certainly bring us closer to those goals.