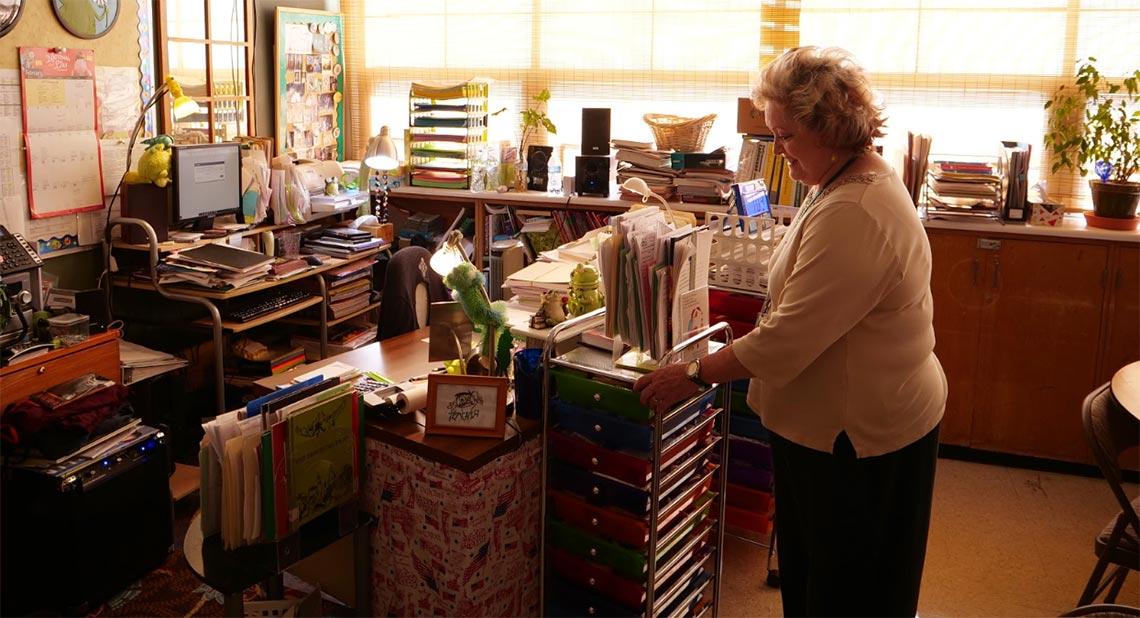 You never know what will capture a student's attention and propel them towards certain careers.
This was a comment made last Friday by teachers at Miami Junior-Senior High School, in Miami, AZ. These teachers have been working together since last summer to change the curriculum for their 7th and 8th graders, and the changes they've seen in students are astounding.
Students are making connections between their classes, and understanding things more fully. They debate things with one another, coming up with arguments for multiple sides of an issue. They have more empathy.
"I feel as though for the first time, I'm teaching the whole kid," said DeeDee Palmer, a science teacher.
The discussion turned to how they think this curriculum will affect their kids in the long run, and what impact it might have on their futures. One teacher mentioned that in the middle school years, we never know what is going to capture their attention at this age for future career options—and I couldn't agree more.
Being the OofSI member that has completed middle school the most recently, when I look back on those years, I can clearly see how certain classes really had an effect on what I would decide to do with my career. My Language Arts teacher in the 6th grade encouraged us to be creative in our projects and to share what we learned in really different ways.
Reenact this Greek myth as a skit. Create a podcast about Mesopotamia with time-period appropriate ads in the middle. Write a memoir about your life so far.
I can't help but see how that creative free reign I was given back at the ages of 11 and 12 impacted me in such a huge way, and ultimately pushed me to where I am today.
As teachers in Miami are planning out their fourth quarter, "The Impact of Innovation," they hope to talk about great breakthroughs made in society following WWII. Medical advancements, scientific discovery–connecting it all back to real problems the Miami community has faced over the years.
Teachers are speaking about how much this new teaching is broadening kids' horizons. Previously, students were talking about their futures in much smaller terms—hopeful for jobs at the Walmart in town, or maybe even working in the mines that Miami is known for. But now, after only a few quarters of a new way of learning, some students are even thinking of attending medical school. Their eyes are being opened to a much bigger world out there, and they want to be a part of it.
So, we really don't know what kids will grab on to and be interested in. We don't know what the "impact of innovation" will be in Miami–but we do know that it's important to give kids as many opportunities as possible so they can find their place in the world. And the students of today are going to play a big role in it.