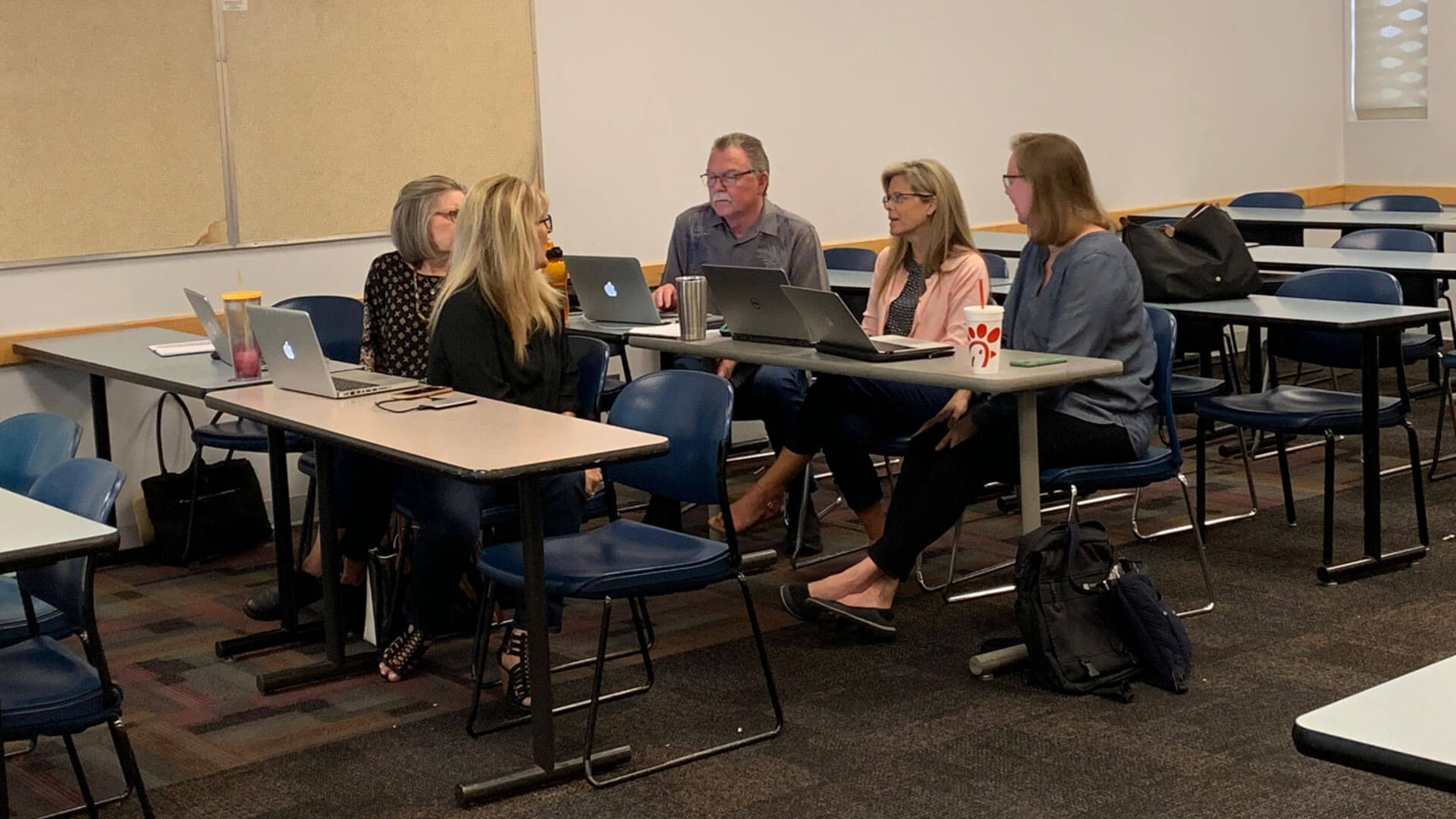 Instructors prepare to teach students with Canvas
Technology
The ASU community is in the midst of a transition from Blackboard to Canvas. Some instructors have already adapted to the new learning management system while others are still in the process of migrating what may be years of content over to the new platform.
This change requires instructors to learn the functionality of this system and move their instructional materials and resources in preparation of teaching within Canvas. Early childhood faculty members met for a working session to expand their knowledge of Canvas and transfer content. I provided an overview of Canvas' functionality as well as some options and suggestions for course setup. Instructors took the time to build modules in Canvas, experiment with features, and bring in resources from Blackboard. For many instructors, this is a lengthy endeavor as they are working carefully to learn a new system and ensure they save everything they have stored in Blackboard while teaching. For some that means years worth of teaching materials. Dedicating time to attend to this transition resulted in a bit of stress relief for some of these educators. This change has been looming for months. Making positive progress helped most feel accomplished and more prepared.
The final day for access to Blackboard is June 30, 2019. As a reminder, ASU UTO is providing a multitude of resources for faculty members and students to address the switch. Instructors can visit the ASU LMS website to find out about the resources and training opportunities. Within Mary Lou Fulton Teachers College, we have offered training and work sessions as well as drop-in office hours. Upcoming dates for my office hours are on the college calendar. I have also worked one-on-one with numerous instructors to assist them with the various steps in this process. I will continue that support through the transition and beyond and as Canvas become the only LMS for instructors and students. Instructors who would like to schedule appointments with me can email to coordinate and schedule.