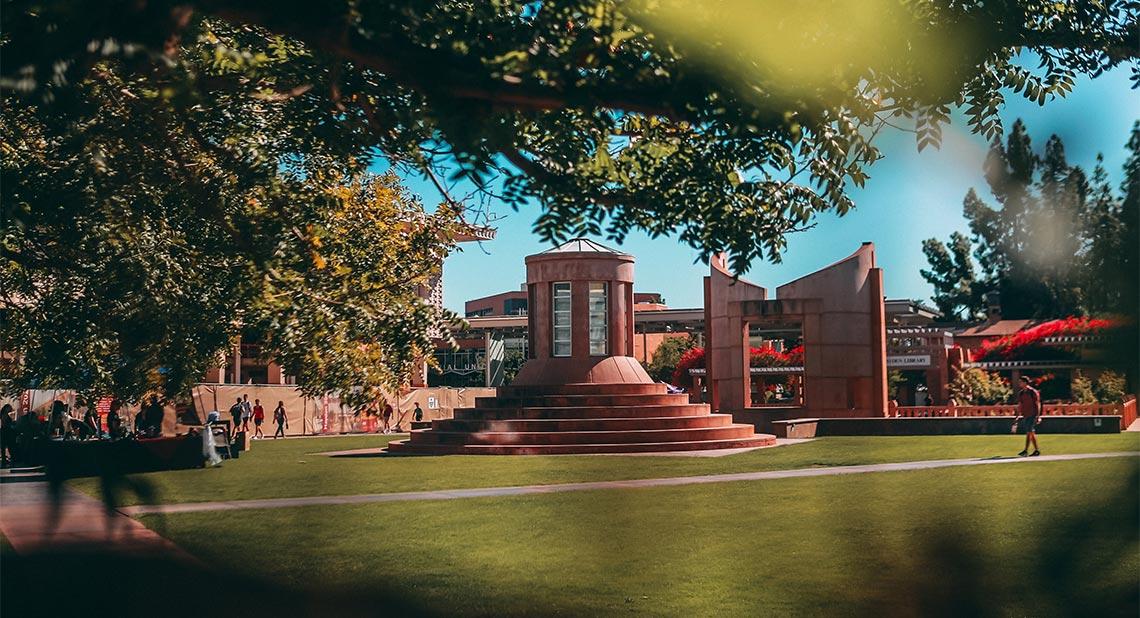 I've been working in the Office of Scholarship and Innovation since December and will be graduating from ASU this week with my master's degree in Educational Policy. Now that my classes are all finished, I've had a chance to think about what I've learned as an OofSI Design Fellow.
1) Creativity
When I started as a Design Fellow, I was a skeptic about the utility of Design Thinking in education. We aren't going to reimagine and rebuild all of education, so why not just focus our efforts on problems we can tackle? However, I've come to realize that thinking in this way often gets us stuck in a rut. Design thinking certainly isn't always perfect, but it provides a framework to think through problems, analyze them, and create a space where any idea might have a component worthy of implementation. In my future work, I'll remember that design thinking is a tool that allows us to think critically and come up with a bunch of ideas – and we can always refine from our wild and crazy ideas. #designproject
2) Presentation matters
OofSI often has complex ideas to share with people who aren't experts in design. When we work to present for others, we always try to always remember that our participants may be learning about the design process for the *first* time with us. When we present things in a clear and simple manner, it makes it way easier for others to understand big concepts we ask them to apply in their own local situation. As I move on, I'll constantly be asking myself "How can I best share my work with others who aren't yet experts like me?" and try to make sure my work is accessible to everyone who may be interested. (I'll also be using hexadecimal color codes like #FFC627 and #8C1D40).
3) Collaboration is key
No project by the Design Initiatives team is ever done by one single person. We have planned state-wide events, teacher development meetings, school design initiatives, department meetings, and more – and that's just in the five months I've been here. The collaborative nature in our office means that everyone knows what the other is doing and can easily support each other when needed. The open doors and community here in OofSI makes every event, from big to small, happen almost seamlessly (at least to the participants). This atmosphere has allowed me to spend my time working on almost every project the Design Team has done this whole semester. Wherever I end up next, building a kind, collaborative team is essential to getting work done and fostering everyone's professional growth.
Working with the Design Team this semester has been an amazing experience. On my own personal journey, I'll always remember to think creatively, share ideas beautifully, and work to nurture a collaborative environment. I'm excited to bring these lessons to Temple University as I pursue my PhD in Policy and Organizational Studies. Thanks to the Design Team – y'all are the best!