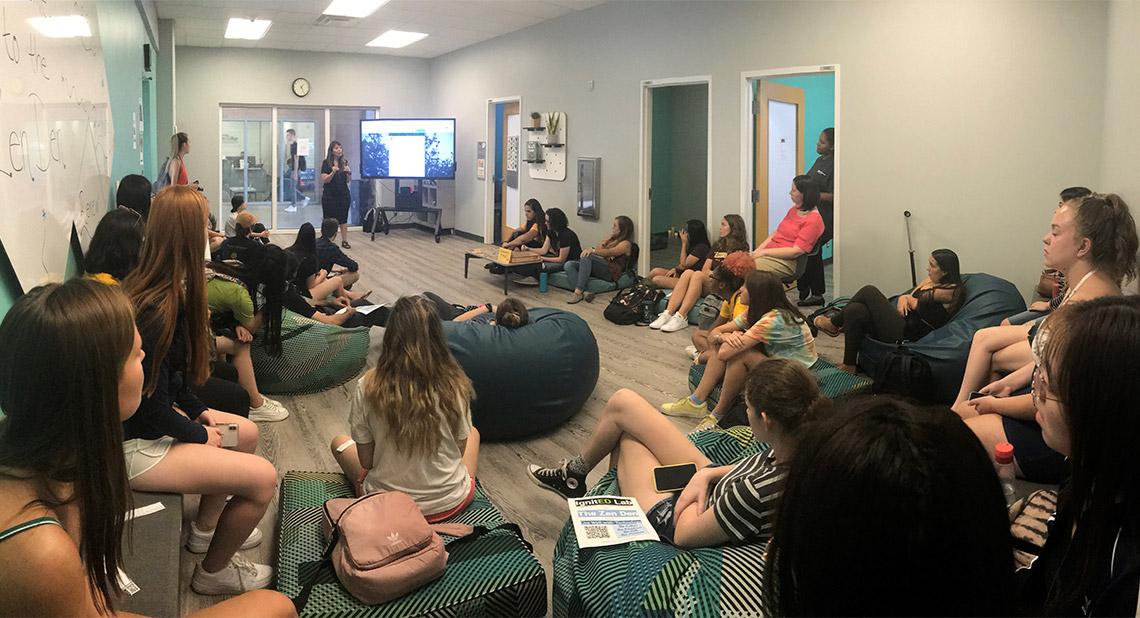 Technology paves a path to student wellness
Technology
Although achieving mindfulness and wellness through technological applications may sound contrary, people are looking to their devices as resources to help them deal with the stresses and anxieties they face. College students may not have strategies in place for addressing the emotions and difficulties they encounter. As head of IgnitED Labs, I partnered with Michele Gaines, wellness coach, to present Mary Lou Fulton Teachers College students with a collection of applications aimed at helping them help themselves.
The session was part of a weekly Wellness Wednesday event in the Zen Den. I curated a variety of applications to share with students who may find themselves needing support. Surprisingly, technological applications for wellness are accessible and available. Directing students to a select few that fit their needs should aid them as they look to technology for support.
The online list of resources, titled Live Well with Technology, includes short descriptions and links to the applications. The Be Calm section consists of apps for meditating, being present, and taking time to relax. The apps in the Be Positive list focus on turning negative thoughts into positive thoughts. For students who might struggle with depression Be Ok includes apps that connect people who need to build a network of encouragement. Be Active includes numerous applications related to physical wellness rather than mental health. Options include quick workouts and fun ways for students to get exercise. Be Restful has applications for students having sleep issues like insomnia. The range of resources includes apps for getting to sleep and getting productive rest. Anyone can access this list and try out the choices.
More collaborations between the IgnitED Labs and the Zen Den are on the horizon. The combination of technology and wellness offers interesting ways for students to leverage their devices as they learn to navigate the responsibilities and challenges of college life.
This post was originally published on the IgnitED Labs website and has been included here with permission.