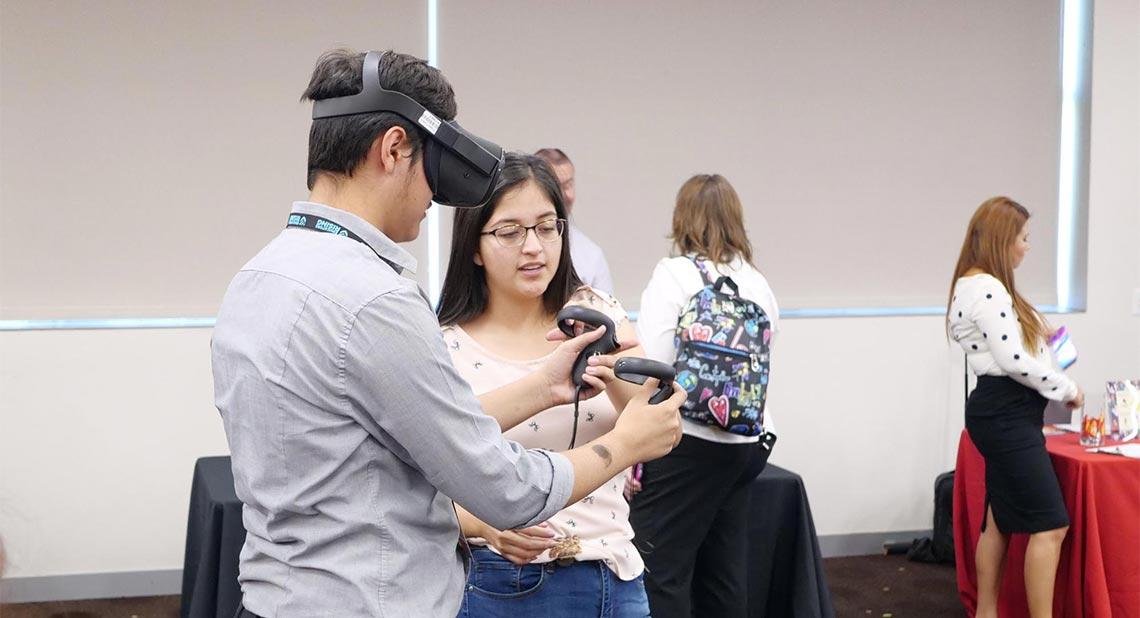 Future educators explore the IgnitED Lab's educational technologies
Technology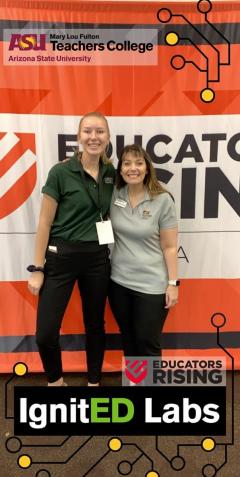 Nearly 500 high school students who plan to enter the education profession attended the Arizona Educators Rising Conference on October 22. A team from the IgnitED Labs showcased educational technologies and provided opportunities for these future educators to explore and learn with virtual reality (VR), augmented reality (AR), and programming. Additionally, Jodie Donner, Lead Technology Strategist and Head of IgnitED Labs, presented during the conference sessions with a focus on student-centered, active learning with technology.
At the morning expo, Educational Technology Champion Leads Ashley Goernitz and Anushka Katyayan and Educational Technology Champion Alejandra Arana led students through experiences with various emerging technologies and explained the influence on learning. Students operated Sphero Minis, which are programmable robots. Students also tested VR by walking on the International Space Station. Another activity allowed students to seemingly hold 3D versions of famous sculptures and historical artifacts in their hands through AR using the Merge Cube.
Three afternoon sessions at the conference featured technology in the classroom. Students used their smartphones to participate in the interactive presentations. They discussed their school experiences using technology and considered the power of viewing smartphones as educational tools. Also included was a look into their future classrooms and the learner-centered opportunities they might provide.
Students discovered how the IgnitED Labs at Mary Lou Fulton Teachers College offer multiple technological explorations, research opportunities, and pathways of inspiration. To add to the event and honor the day's activities, students used a special Snapchat filter created by Caitlin Jorgensen, a Management Intern in charge of the Polytechnic IgnitED Lab. The IgnitED Labs, with locations at Tempe, Poly, and West campuses, directly support the development of educators who address learners' needs and design interactive educational encounters by leveraging the potential of technology.