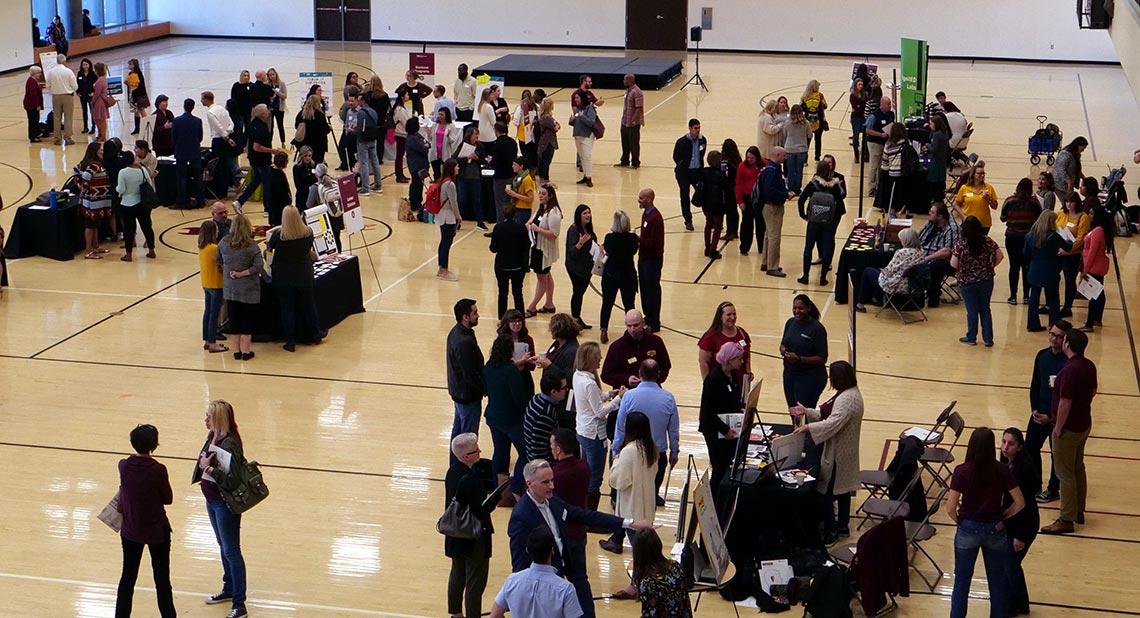 Reorganizing the student success team in Student Services so that students have easy access to staff who can provide support in specific areas of need, including wellness, financial advising, and career counseling.
Overhauling the college's lower division structure and courses for teacher preparation students in order to provide more support and community through a cohort model.
A recruiter who encourages a transfer student to attend a different college at ASU rather than ours, because he will receive better financial aid that way, even though her job success is measured by how many students she recruits to our college. (The student then ends up coming to us for a Master's degree.)
These are all examples of how faculty and staff at Mary Lou Fulton Teachers College are practicing principled innovation as they serve our students. On November 1, ASU celebrated its second annual Innovation Day, and MLFTC chose to mark the occasion by combining the event with our all-college meeting for faculty and staff. I was part of the team planning the event, and we decided we wanted to emphasize the student experience in our college — to take a fresh look at the work our college does to support and engage students.
In addition, in the spirit of Innovation Day, we wanted to use the opportunity to have our faculty and staff think more deeply about principled innovation, which is a core value of our college. Principled innovation essentially refers to innovation that has a positive impact on humanity — when considering a change, decision, or new idea, asking ourselves: "should we?" not only "can we?"
So we asked teams and units in the college to staff booths at the event that showcase the ways in which they practice principled innovation. We have defined eight practices of principled innovation (see graphic below), and we created questions that align with each of them. These practices and questions were intended to spark reflection and discussion as the teams prepared their booth presentations and for participants, as they circulated and talked to their colleagues at the tables.
There were about 250 faculty and staff at the event at the Sun Devil Fitness Center, as well as at least 20 students, who helped explain to those attending what life is like for them. This included students who are part of the Teachers College Council (undergrads) and the Teachers College Doctoral Council (doctoral students), two organizations that are important contributors to the student experience. Overall, there was a lot of rich conversation and general catching up with friends and colleagues. It was great to see everyone's great work being shared and connections being made!