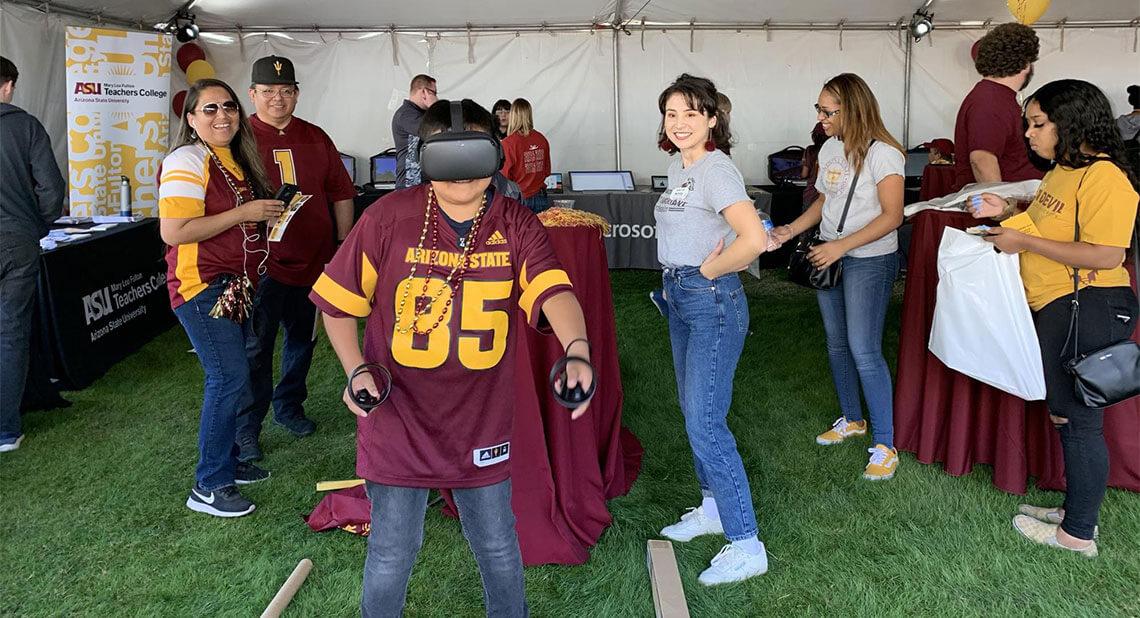 Homecoming fans experience IgnitED Labs technology
Technology
Once again the IgnitED Labs crew took some lab experiences outdoors for fun and learning during the annual Homecoming event. ASU community members had opportunities to discover how emerging technologies are influencing education.
Virtual reality (VR) was one highlight, as some people used it for the first time. The focus was more on entertainment during the block party; however, VR is becoming part of students' educational experiences. The equipment offers immersive learning in many subject areas such as history, language arts, and science.
Plenty of children stopped to learn how to drive Sphero robots with iPads. These robots provide students with scaffolding coding experiences.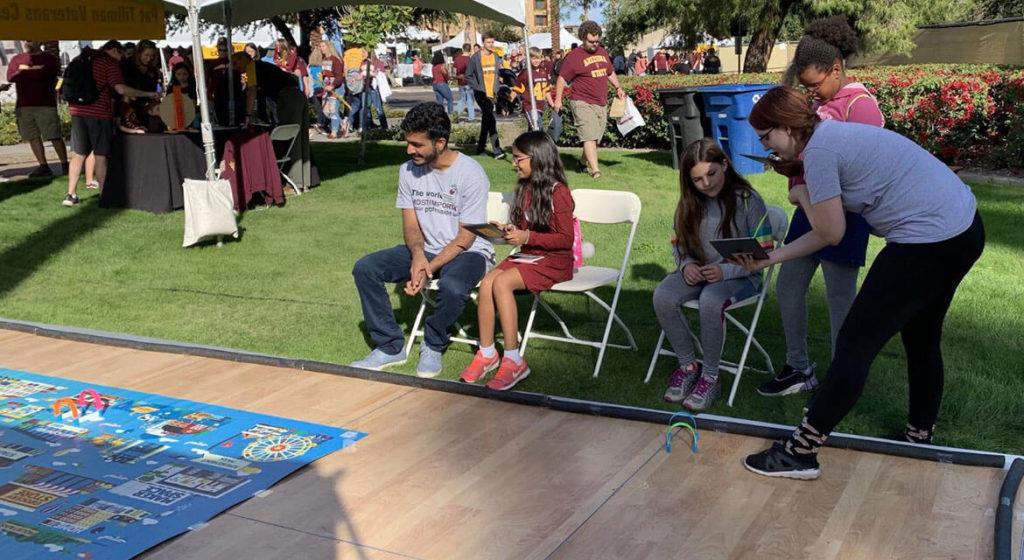 Another popular attraction for kids was the Nintendo Labo area. Using a gaming console and cardboard, students learn problem-solving and critical-thinking skills through play. This STEM activity is a great way to introduce young students to engineering, design, and programming.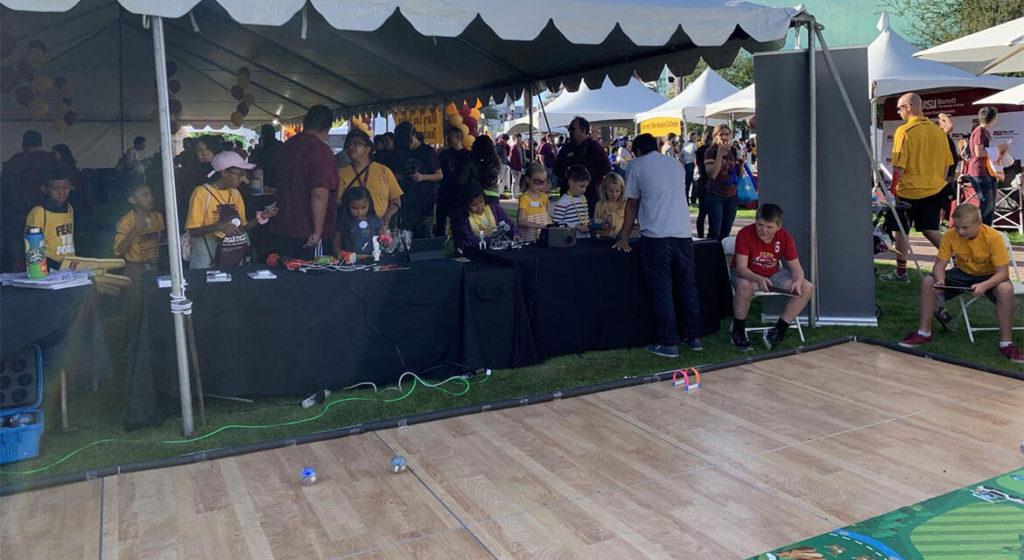 Microsoft was also on hand to showcase how Minecraft for Education helps students develop coding, critical-thinking, and problem-solving skills.
Technological learning activities like these are all available in the IgnitED Labs with locations at Polytechnic, West, and Tempe campuses.