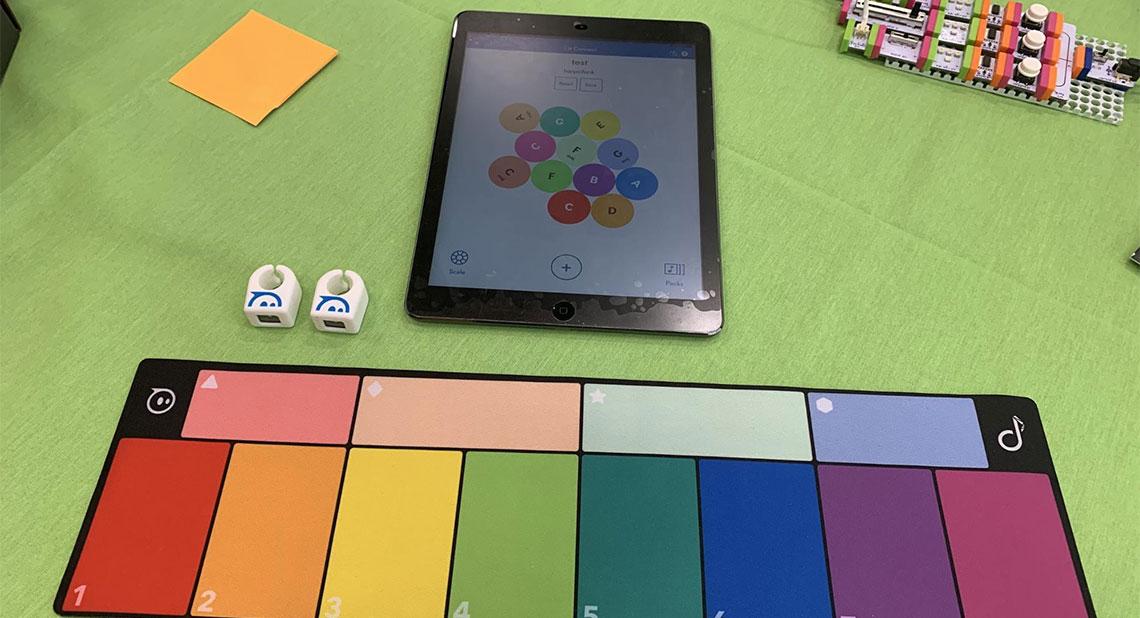 Connecting early childhood educators with #emergingtech
Technology
Over 100 educators and future educators participated in the Mary Lou Fulton Teachers College Early Childhood Conference on Saturday, February 8. Representatives from the IgnitED Labs had the opportunity to connect with educators and share how various emerging technologies align with early childhood teaching objectives.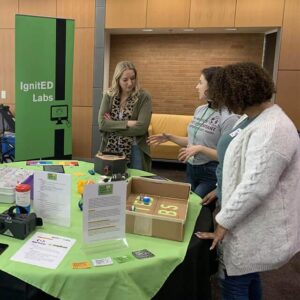 Lab locations in Tempe, Poly, and West are places for educators and future educators to explore technologies suited for diverse learning goals. The Merge Cube is one example. Using a device such as a smartphone or tablet and the foam Merge Cube, a student can view and interact with an augmented reality representation of anatomy, space, the ocean, artifacts, and other items. Perfect for visual learners, this technology includes lessons and experiences for students in PK-12 classrooms.
Educational Technology Champions (ETCs) collaborate with visitors to learn how these devices can engage students and enhance learning and were eager to showcase the possibilities at Saturday's event. ETCs Ashley Goernitz and Sabrina Cervantes explained the benefits of these devices and answered visitors' questions about relevance and accessibility. The Sphero Specdrums kit is perfect for early childhood students learning colors, sounds, and shapes.
Those who visited with the ETCs and tested the equipment learned many of these technologies are perfect for STEAM and project-based learning activities. They also discovered the potential for reaching students of all levels as these technologies make experiences more inclusive for various learners.
Sharing a mobile version of the labs' offerings is another method for introducing all educators to various emerging technologies aimed at expanding student learning and preparing them for tomorrow's classrooms.
This post was originally published on the IgnitED Labs website and has been included here with permission.