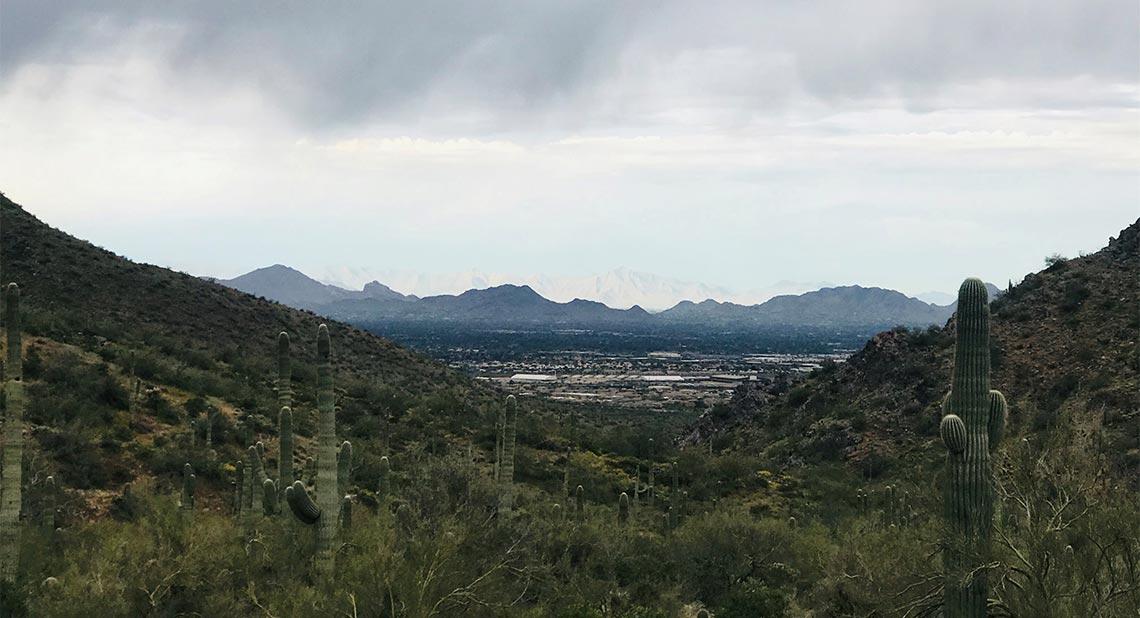 With closures around the valley and the beautiful spring weather, hiking and walking trails have exploded with people seeking an outlet for their quarantine-induced cabin fever. Like so many others in the valley, I've taken to the trails for fresh air and exercise to beat the stress of our isolating social state. Sharing the trails is important during the regular season, but with COVID-19, utilizing proper trail communication and distancing is paramount. I've noticed that few citizens will step to the side to give passers-by space to move past, forcing a too-close interaction. Similar instances can be felt in other shared spaces right now – at the grocery store or pharmacy, where some will be cognizant of the CDC-prescribed 6ft distance, and others will ignore the mandate. The current climate is forcing those in public spaces to visibly choose whether to live like part of a community or live selfishly.
Civic character, one of the four "character assets" in the Principled Innovation framework, highlights the commitment to the public good by staying aware of service and action orientation and our obligation to society and each other. The importance of this asset has been evident everywhere recently, as citizens have been considerate (and inconsiderate) in the actions that they take to protect one another during the current health crisis.
Civic character is a strength lived collectively. It encompasses how we behave in public spaces, and how we "hold it together" as a community, especially during crises. This character asset is about mutual support, service, and shared sacrifice in the face of changing times. As one of the guiding principles of PI, it is how we collaboratively care for, and are considerate of, the well-being of individuals, communities, and society.
Helping the most vulnerable among us is not just an act of empathy or charity – it also serves our societal public interest. This truth has been brought to light very distinctly with our current COVID culture.
There are many ways we can demonstrate and hone our Civic character. We can seek and champion equitable and inclusive involvement and contribution to the process of defining what civic character means in our own context. Whether you're working from home, or trying to balance being a parent or teacher (or both), take some time to reflect:
How am I demonstrating care in my daily activities?
How might this action be perceived by others in the community?
How will this decision reflect my commitment to the well-being of the individual, community, and society?
How did I take action?
Have I shared my concerns with those who can support change?
What opportunities are available for me to lead change?
Civic character hinges on the actions that you take that affect the community around you. Equitable approaches and cooperation not only benefit the community, but also elevate the individual. Remember to be generous and circulate your time, money, and resources. When we hoard our energy, our money, and our personal power, the mechanisms that keep our society moving seize up, and the community cannot grow.
Moments of moral decision define history. Let's strive to all be in this together.