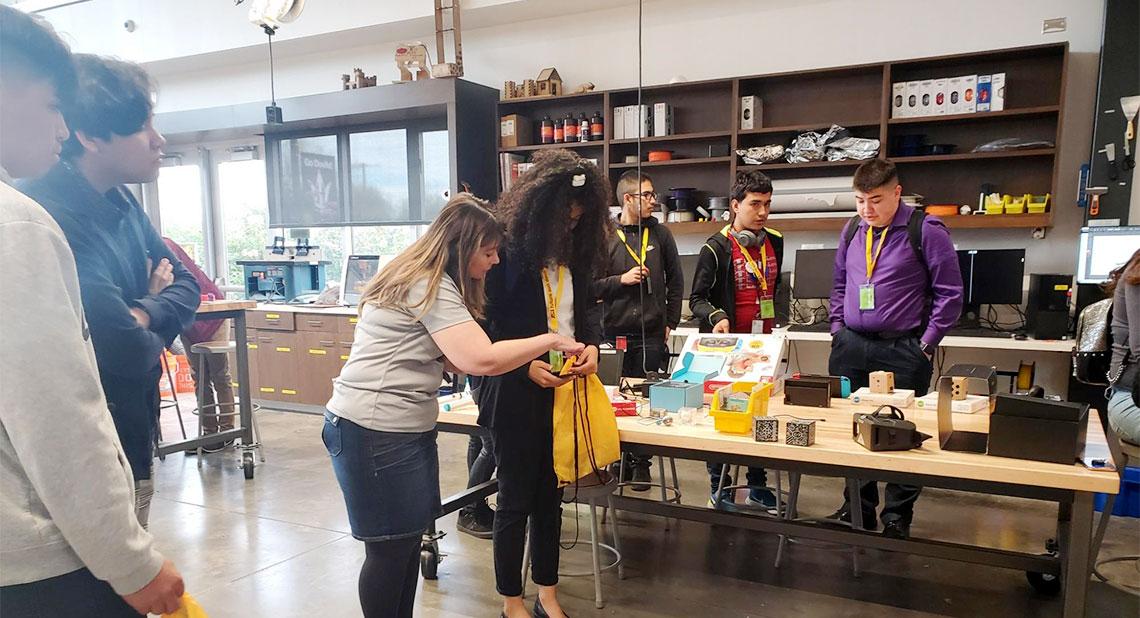 Community-building and cage-busting naturally match philosophy of IgnitED Labs
Technology
The latest all-college meeting for MLFTC at the end of last month was a chance for virtual connection, review, and celebration. The event brought closure for the unique semester we've had and some unexpected recognition for the IgnitED Labs and me.
Collaborating with departments both within and outside of the college has been a significant part of my approach as head of the labs. This has led to partnerships with a variety of colleagues in support of their initiatives. For example, Michele Gaines and I worked together to present a technology wellness event last fall. Microsoft has participated with us at outreach and community events as well as come into the Tempe lab to deliver professional learning sessions. Through all of these alliances, I have had the support of my team members, including my supervisor, and my IgnitED Lab staff. Connections have been a priority. I was surprised to learn others noticed that and honored me with the Community-Builder Award as we wrapped up this unusual semester. Knowing students, staff, and faculty members are visiting the labs, learning in the labs, and experiencing the possibilities of emerging technologies is a reward on its own accord. Having others notice the community that evolves from that is something special.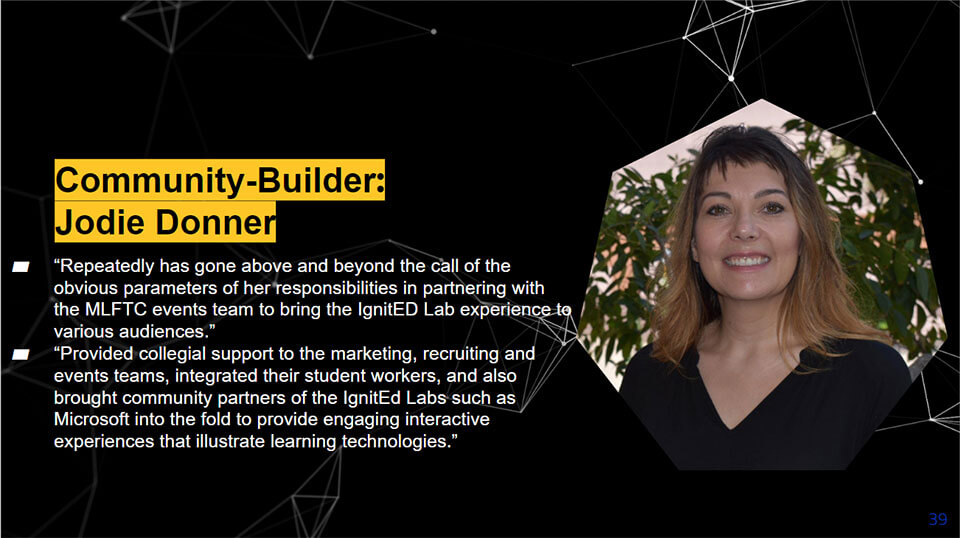 Another honor presented in the spring is the Cage-Buster Award. My colleague Karina Cuamea, associate director of undergraduate recruitment, received the award for her creative initiatives aimed at engaging potential students by immersing them in the possibilities at MLFTC. I earned the Community-Builder title in large part due to her cage-busting idea of making the IgnitED Labs experiences a way to captivate those future students. Partnering with her has allowed me to extend our IgnitED Labs possibilities to students who are considering choosing MLFTC. We hope our collaborative work brings even more amazing people to our community.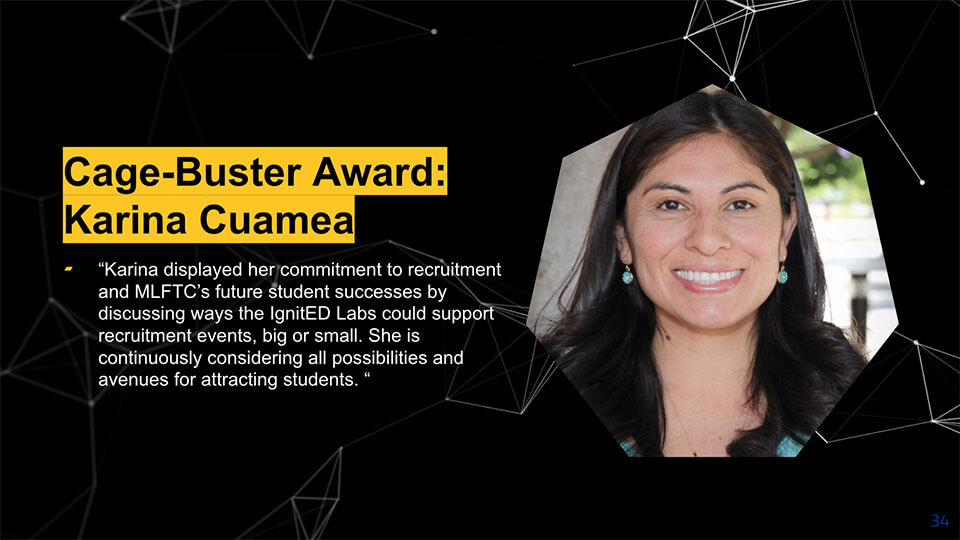 According to Karina, "Partnering with IgnitED Labs is a great way to expose prospective students to the many possibilities available to them by choosing MLFTC. We have seen students get excited over the technology offered by IgnitED Labs. Even more so by the opportunity to participate in hands-on activities with VR, 3D, etc. This opens up their minds to the various ways they can utilize technology as future educators!"
Earlier in the semester, Karina and I hosted a group of high school students in the IgnitED Lab at West Campus. Planning and presenting with her is a privilege, and I look forward to our new collaborations, which we may need to redefine in a virtual space. I am certain we are both ready for the challenge.