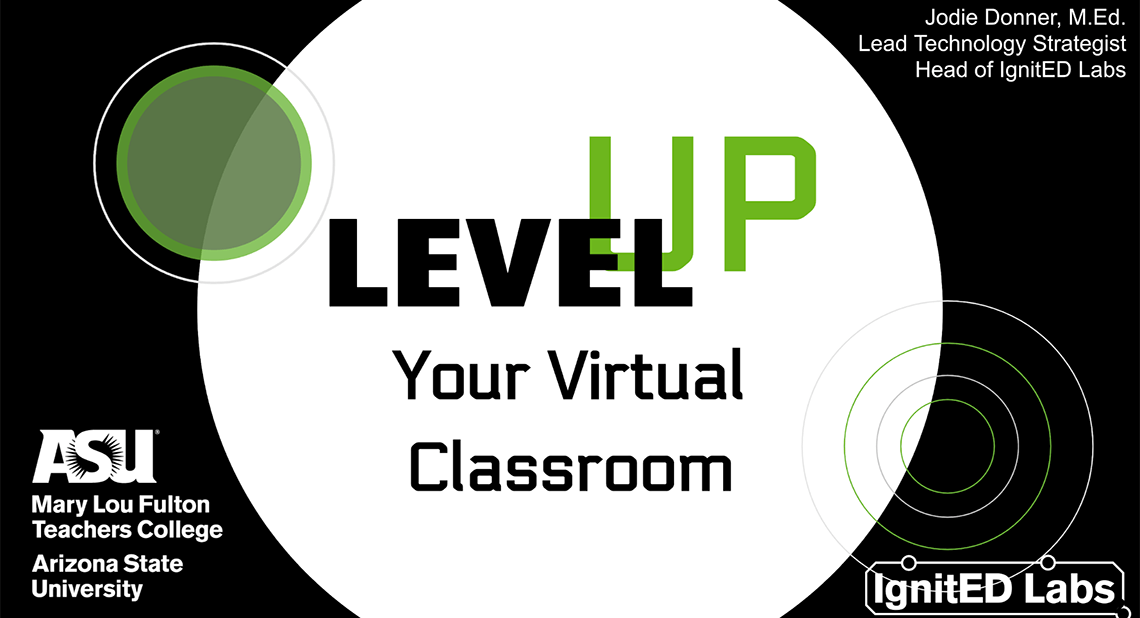 Future teachers talk virtual learning and visions during Educators Rising 2020 Fall Leadership Experience
Technology
For the second year in a row, I had the privilege of presenting at the annual fall leadership conference for Educators Rising community members. The 2020 Virtual Fall Leadership Experience was a full day of opportunities aimed at high school students planning to pursue careers in education.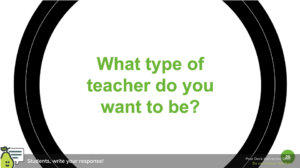 My two sessions focused on technology in education, which is at the height of relevance in our current learning environments. I was especially excited to share an informative and interactive session with students who are experiencing a different type of learning than they are used to while they are considering future careers as teachers. As I developed Level Up Your Virtual Classroom, I wanted to involve the participants as much as possible to model how engaging virtual instruction can be. Using Zoom, Pear Deck, Google Slides, gifs, and an appropriate amount of teenage slang, I took advantage of the 45 minutes I had with these future teachers to introduce them to thoughtful and deliberate learning experiences that are effective in the virtual classroom just as much as in the brick and mortar spaces most have been accustomed to. My vision was to share my excitement connected to advantages that digital technologies provide for educators and students. Sure, the learning experiences are different, but that does not mean they have to be inferior to traditional instruction.
I was sure to include the concerns about accessibility and equity though. Different conditions have created new challenges in ensuring all students have access to the learning conditions, resources, and opportunities. We have to work to address those concerns and engage all learners.
After having asked students about their virtual learning experiences, their definitions of school, and what they see for the future of school and learning, I wrapped with one final question. I asked them what type of teacher they want to be. Responses were amazingly thoughtful and revealing, especially considering what we are all experiencing right now. All participants mentioned some form of compassion and care. Yes, these students want to be content experts and to teach well. Yes, they want to use technology when appropriate. More importantly, though, they hope to show their future students they matter. These educators of the future already recognize the essence of teaching. Virtual, in-person, or through digital methods not even created yet, these students will become educators ready to level up learning.