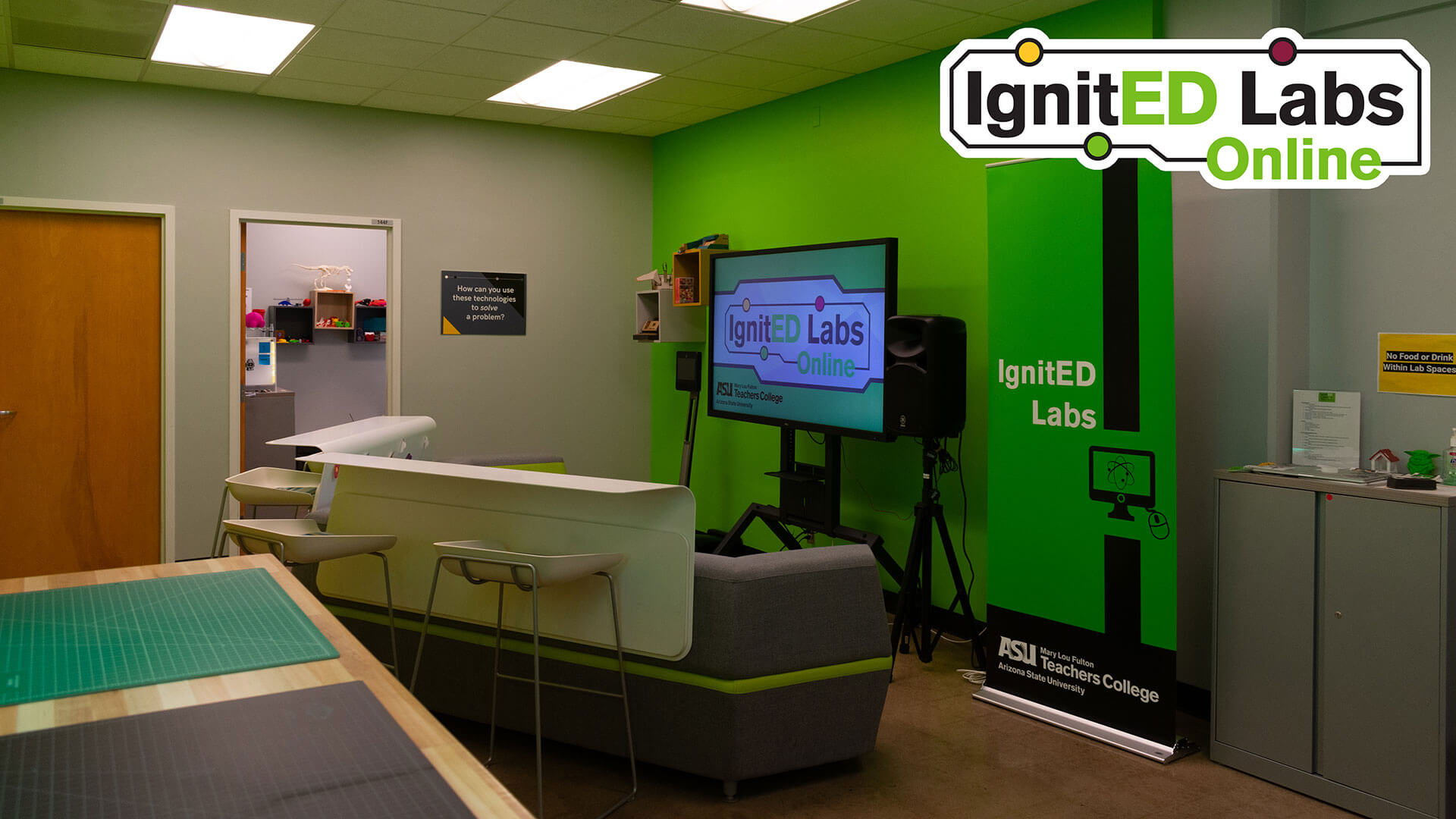 The network of IgnitED Labs at Mary Lou Fulton Teachers College has had three locations in full operation since the fall of 2019. Visitors have been able to engage with the emerging technology experiences in the spaces at Polytechnic, West, and Tempe. The development of the labs always included the vision of extending the experiences to online visitors. The COVID pandemic sped up that plan, and IgnitED Labs Online, the labs' official "4th space" launched as the fall 2020 semester began in August.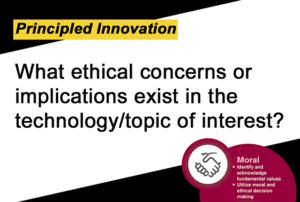 Applying the Principled Innovation framework was paramount in the creation of IgnitED Labs Online. The practices of Principled Innovation (PI) include considerations related to moral, civic, performance, and intellectual actions. As we designed the layout of the site, the engagement opportunities, and the resources available, we continually asked ourselves if we were appropriately addressing the needs of our students, faculty members, staff members, and community members. We wanted to build the 4th space for them and make it accessible and usable for them. At the forefront of our goals was replicating in-person, customized, and pleasing interactions for all.
IgnitED Labs Online offers access to much of what we have in our labs and more. Visitors can engage with our Educational Technology Champions (ETCs) in two primary ways. From 9 am to 5 pm, Monday through Friday, ETCs are available for quick virtual visits through Zoom or longer, scheduled instructional times with our reservation system. Weekly we have virtual learning sessions focused on using technology for learning. Another addition is a growing library of video resources featuring educational technologies and emerging technologies. These are all supportive of our efforts to make our services accessible regardless of the modality. Part of our services have been to provide learning support to students in EDT 180, a technology literacy course for first-year education students. We are proud that we have continued to do just that with IgnitED Labs Online.
Although we know our work still continues, we view our accomplishments thus far as achieving our PI-related goals. Future plans include adding even more interaction and connection opportunities for visitors. We want to learn what their needs are and will integrate methods for them to request resources, projects, and learning sessions. We also want to showcase how important reflecting on PI is when considering technology and and the unintended consequences that result. To that end we are developing an area in our 4th space to display a rotating collection of PI reflective questions. We want our visitors to think about the implications as they create and share in digital spaces. As our online location continues to evolve, we know we will constantly refer to the PI framework to guide our plans and what we ultimately construct.