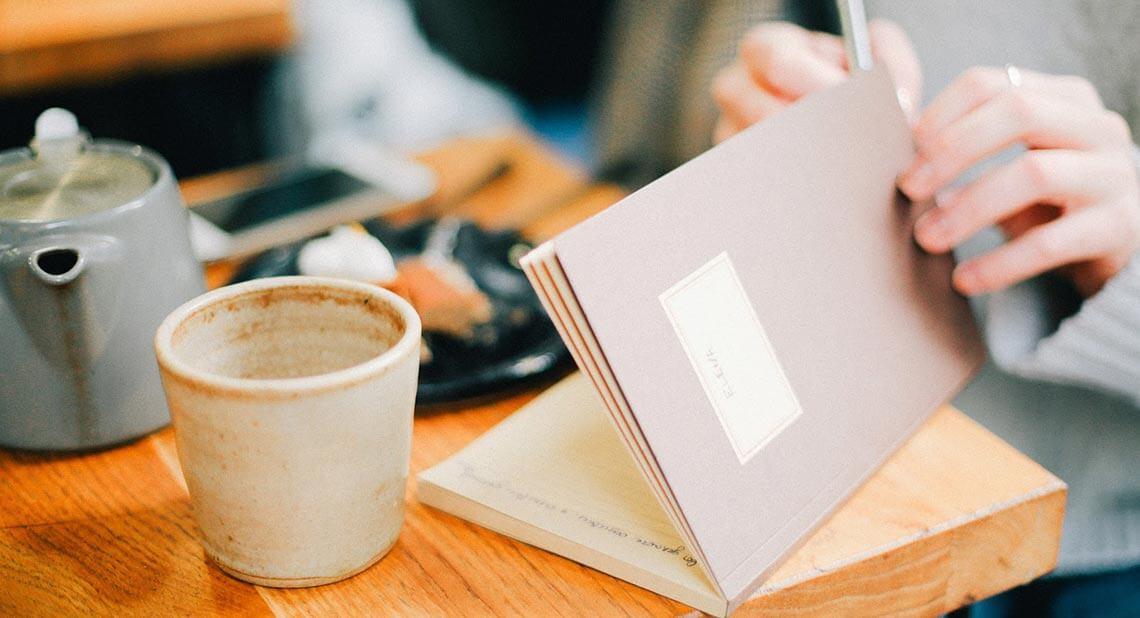 The Principled Innovation team presented a tailored version of their The Power of Pausing: Reflection for Personal and Professional Transformation to the attendees of their Innovation Week workshop on December 10th, 2020. After feedback from the initial run of this workshop at the 2020 ASU CSW/SC Professional Development Conference, the team utilized critical feedback and presented the version 2.0 workshop to a group of students, faculty and staff, from inside and outside of ASU, in attendance.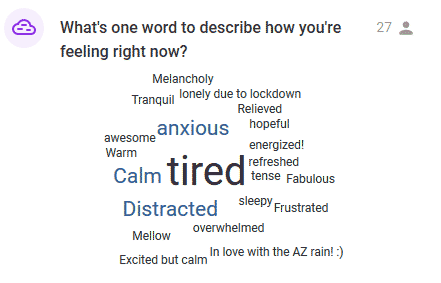 Principled Innovation Director, Cristy Guleserian, started off the afternoon session with an introduction and "weather check" welcome to assess the current mood of our workshop group. She went over the basic practices and character assets of Principled Innovation, developed at the Mary Lou Fulton Teachers College, with a generous gift from the Kern Family Foundation. Our PI project manager, Courtney Wielgus, guided participants through a personalized reflection session for professional development. Reflection is a powerful tool for professional development as it provides opportunities for individuals to build self-efficacy, note areas for growth, and eventually can result in higher professional achievement. The tool Slido was utilized with these activities to share reflections and visualize the feelings of the group in real time, within the presentation slidedeck. Slido lets everyone in the audience ask questions, provide feedback, or participate in polls. It is a tool that can help you prioritize discussion topics for conference Q&As, panel discussions or all-hands meetings.
The team also utilized the polling feature directly available through zoom in order to assess participants current practices: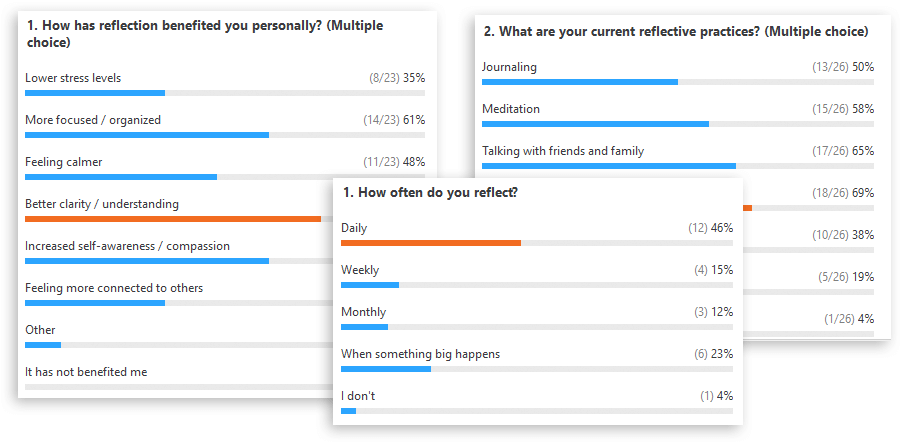 A case study was also presented and analyzed during the workshop, and served as an example of how to redesign a traditional work process using reflection and creative thinking. The audio clip of the Office of Scholarship and Innovation Hiring Process was used as a listening tool, followed by another guided series of reflective questions presented by OofSI Coordinator Enrique Borges. He discussed the need for identifying values and objectives, challenging assumptions, and asking "What if?" questions to develop a more human-centered process with better outcomes for everyone involved. We see this case study as an example of principled innovation, that can be used as a teaching tool for individuals and/or teams who are seeking to instantiate principled innovation in their work.
Participants left with many "souvenirs" on the Canvas site to support them in building a regular, Principled Innovation-rooted reflection practice and hopefully gained a little bit of self knowledge that they could apply to their work. Positive feedback for the session was received via the Canvas module quiz, the delivery method utilized for Innovation Week in our current remote learning environment.