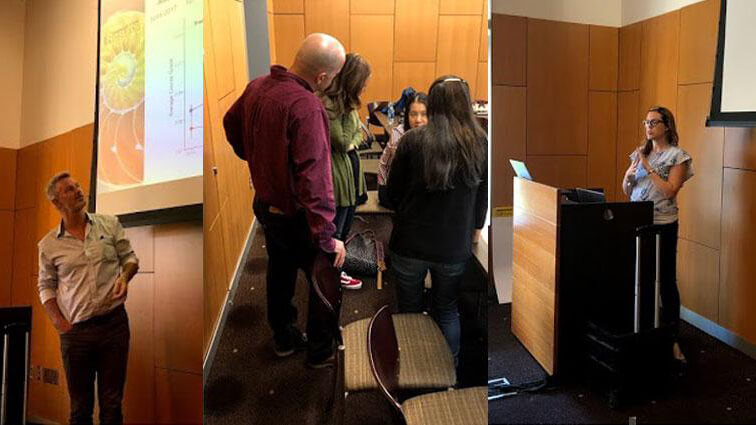 This past Friday members of Action Lab (ALAB) and EdPlus joined MLFTC faculty to extend the conversation around the Scholarship of Teaching and Learning at the Teachers College. This is a continuation of a partnership with ALAB that started last year with two MLFTC faculty who served as Action Lab fellows.
Tim Fikes, Director of Research Operations at EdPlus began the session by providing an overview of ALAB, their current research and, most importantly, the kinds of data and support they could provide to MLFTC faculty seeking to conduct research.
Following his presentation the participants broke into groups and focused on 5 key topics that had been identified at the first SOTL meeting. These topics were: student success, engagement, efficacy, course/program outcomes, and course design/pedagogy. The discussions focused on developing responses to two key questions around each of these topics. First, what data would help answer the research questions; and second, what data/method could ALAB provide to address these questions?
Altogether, it was a productive session that helped the returning faculty from the first session to crystalize their research ideas and provided a finer sense of potential research partnerships with ALAB for all attendees. We appreciate the efforts of Carlene Bobrovski, Operations Lead at EdPlus, and Amy Markos, MLFTC faculty, in organizing this event.
A copy of the ALAB presentation by Tom Fikes can be found here and a copy of the Scholarship of Teaching and Learning Initiatives presentation by Clarin Collins is available here. Next in the series of SoTL sessions is a workshop on October 26th.