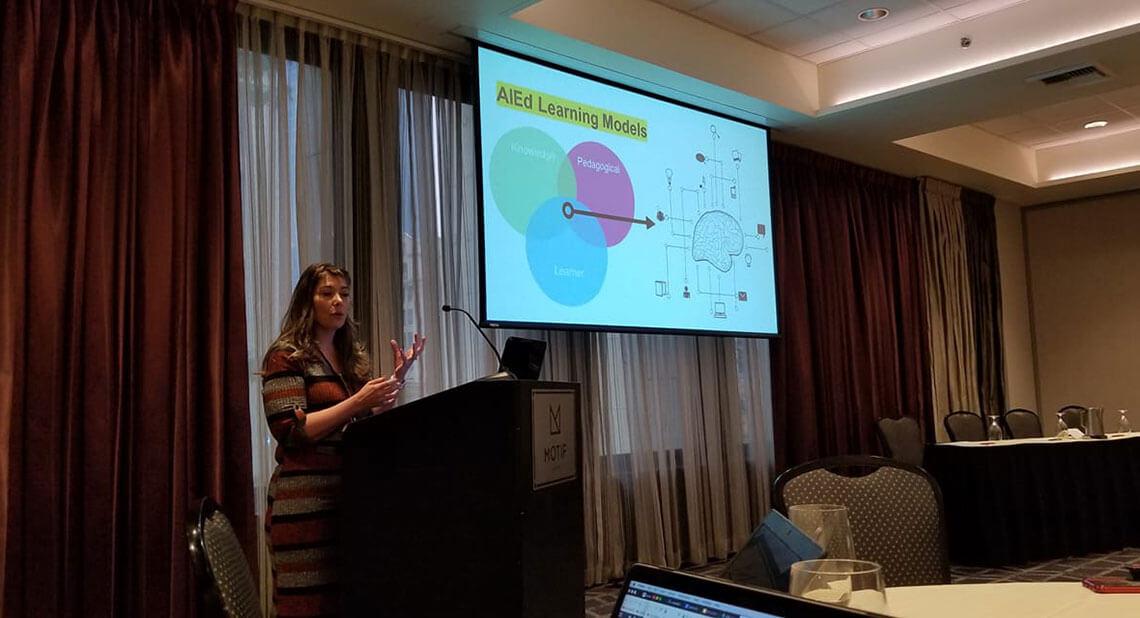 Educators from MLFTC attended and presented at the 45th Annual Association for Moral Education Conference. The focus on "Morality and Ethics for the Digital World" at the Seattle conference directly aligned with Principled Innovation and provided the perfect opportunity for MLFTC educators to discuss current and future enactments of the framework.
We are currently navigating a VUCA world – one that is volatile, uncertain, complex, and ambiguous. The future we are heading into holds dilemmas we may not have the capacity to imagine in the present. As we grapple with the challenges of today and tomorrow in education, the capacity for moral reasoning becomes a desired and necessary trait our educators and youth need to have in their toolkit. Fortunately, the Association for Moral Education is "dedicated to fostering dialogue, training, resources, and research that links moral theory with practice. It supports self-reflective educational practices that value the worth and dignity of each individual as a moral agent in a pluralistic society."
The AME mission is an important variable in the work we are doing at MLFTC, and the AME conference was a natural fit for us to present the progress of our work to infuse Principled Innovation into the systems of educator and leader preparation. A group of nine MLFTC faculty, staff, and research associates had the opportunity to attend and present at the 2019 AME conference.
Cristy Filloon, Robert Morse, Carl Hermanns, Eoline Cary, Sean Leahy, Jodie Donner, and Teresa Foulger combined to host a symposium titled "Principled Innovation in the Systems of Educator & Leader Preparation." A driving question for the presentation, "Just because we can innovate, should we?" framed the difficult situations related to technological influences currently relevant in education and on the horizon. Topics showcased included the redesign of MLFTC's teacher preparation programs, cultivating dialogue in morally challenging situations in leadership, cyberbullying in education, and the principled use of artificial intelligence in education. The presenters shared the Principled Innovation Framework supported through a grant from the Kern Family Foundation and illustrated the need for the framework as well as detailed its application in various educational circumstances.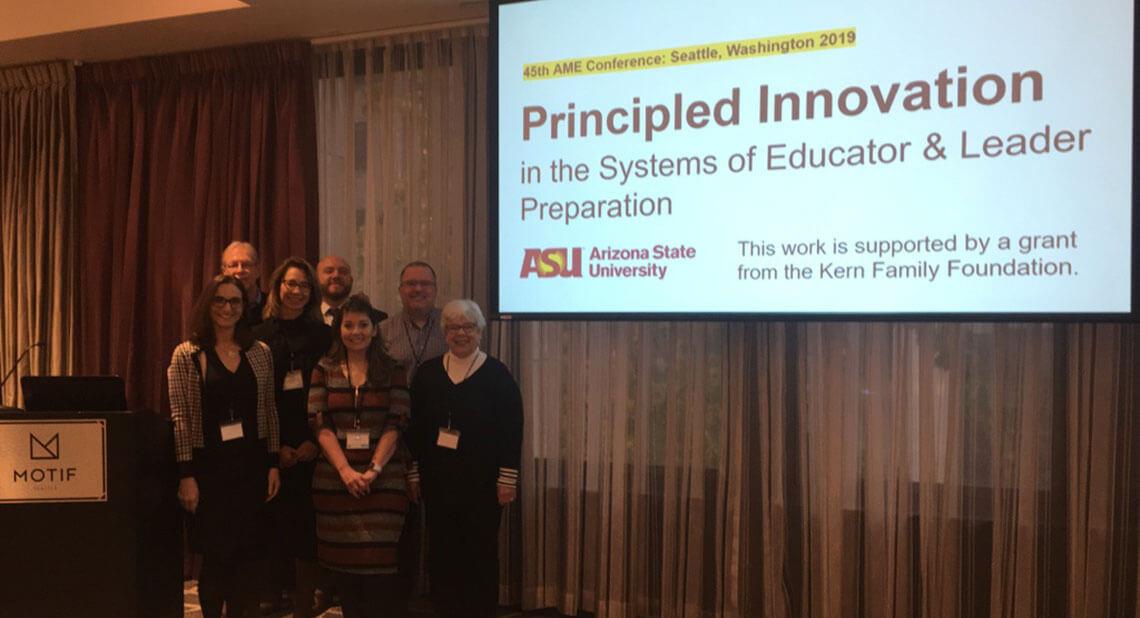 The conference included keynotes on the potential misuses of educational data, appropriate uses of social media in education, and considerations of digital technologies in classrooms. Viewing these changes through the Principled Innovation Framework allows educators to pause before implementing new technologies. With an abundance of technological changes affecting teachers and learners, educators may feel more comfortable delving into the digital world by thinking about the related benefits and concerns. The first step is to ask that significant question. "Just because we can innovate, should we?"