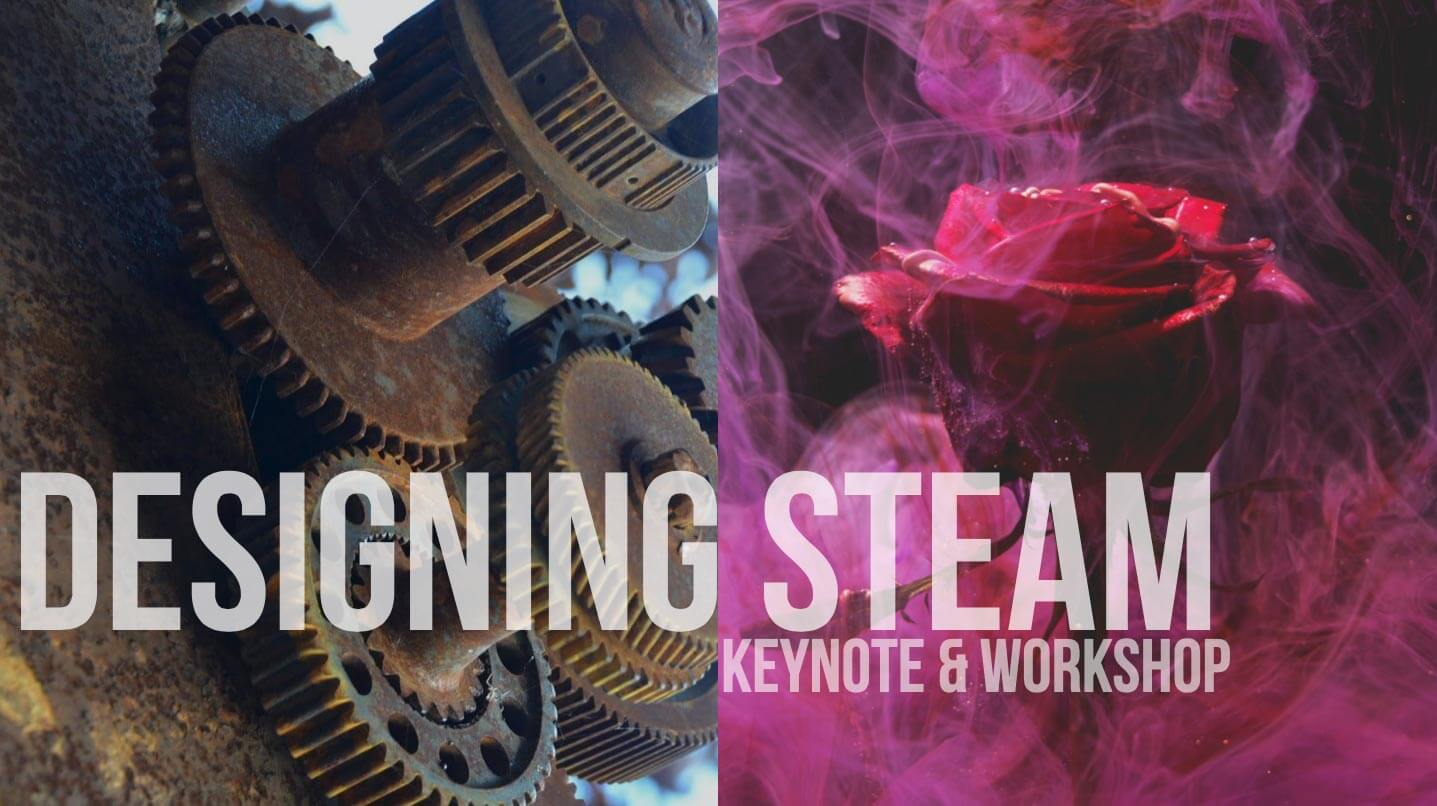 Danah Henriksen and I were recently invited to present a keynote (and conduct two workshops) on design thinking and STEAM education at the 2021 NV STEAM conference, organized by the Nevada Museum of Art and Desert Research Institute. Of course, given the pandemic times we live in, the entire conference was conducted online.

You can find a video of our keynote titled, Creating STEAM by Design: Beyond STEM and Arts Integration below. I should add that my internet gave away during our presentation, which meant Danah had to step in and pretty much do the entire presentation. Thanks Danah. Thankfully I did manage to hop on for the QnA. You can find a link to our slides here and video below.
The workshops were trickier to create and navigate. We had 50 minutes to provide a hands-on, crash-course on design thinking to 80-100 participants—all that over Zoom! A huge shout-out to Cassandra Kellaris who helped Danah and I figure out what to do and how we could pull something like this off. Essentially, the participants worked both collaboratively and individually on a project of their choice and interest. We leveraged the chat function of zoom to tap into the collective wisdom of the large group to a predetermined set of prompts, and had them complete a design workbook around a problem or challenge that they were interested in. Suffice it to say, it was super fast-paced, challenging and fun. And we did it twice back to back with different groups of educators. You can watch one of the videos of the workshop below – and download our slides here. (And just for the record, here is a link to the video of the second workshop.)
Thanks to Claire Munoz, Craig Rosen (and their team) for their support and help in making these events a success.