The School Design Game v 1.0
April 21, 2019 | Punya Mishra | Design
Most of the design initiatives team was in San Francisco this past week at the Carnegie Foundation Summit on Improvement in Education. We were there to learn – but also to share some of what we have learned through our work in the past year or so. In particular our session focused on the new school model we have been developing with the Kyrene School district. And of course, our presentation had a twist. Instead of just talking through a bunch of slides we had our audience play a game we had created—a game about school design.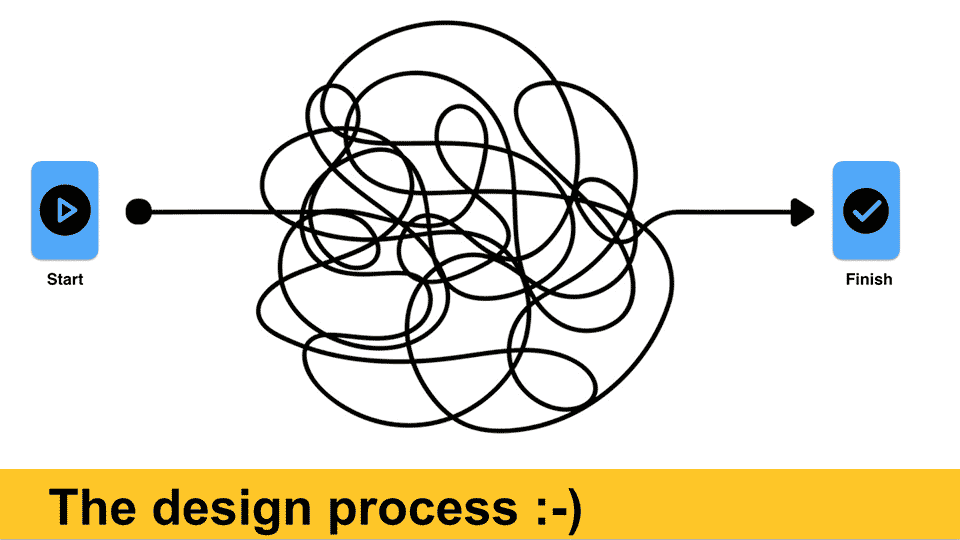 The journey of design is complicated, filled with conundrums —some expected, others not so much. There are many possible strategies to address them as we iterate our way to the finish line. The School Design Game seeks to explore some of these complexities in a risk-free, collaborative, conversation-driven manner."
Introducing The School Design Game v. 1.0

Led by Ben Scragg, and contributions by the entire design initiatives team, The School Design Game is loosely inspired by the original Oregon Trail and related work done by Angela Gunder and colleagues. Essentially the game maps the design journey from start to finish, with setbacks and conundrums thrown at the roll of a die. The key aspect of game play is that players discuss from among a range of design strategies (or come up with their own) to address these challenges.
We contextualized the game within the broader context of the Kyrene new school model project which allowed participants to not just learn about our partnership with Kyrene but provided them with an opportunity to experience, in a fun, risk-free manner, the complexities of the design process. Embedded above are the slides we created to present our ideas to the participants.

Our session, led by Ben Scragg, Laura Toenjes (from Kyrene School District) and myself, (with Jennifer Stein, Lisa Wyatt and Christina Ngo helping out in multiple ways) was a huge success. It is rare that in an academic conference you find people cheering and high-fiving each other as they engage in a genuine discussion of the conundrums and dilemmas they face as they engage in design. Below are some photographs from the session (please note the youngest designer in the group in the very first photo).
Many people reached out to us after our session seeking to learn more about the game, and how they could apply it to the work they were doing. We also received feedback on how to improve the game—and we shall be doing just that in the days and weeks ahead. That said, in keeping with the open-source spirit of all that we do, please find below all the relevant files required to play version 1.0 of The School Design Game.
Here is a link to a zip archive of all the files needed to play the game. Included in the archive are the following documents:
Powerpoint slides that can be used to introduce the game to an audience
Instructions on how to play the game: 2 pages (that can be printed front and back)
PDF files of the three kinds of cards required for the game: Design Journey, Conundrum and Strategy cards. These will need to be printed on white, yellow and pink paper, respectively and cut into individual cards.
Get yourself a six-sided die and you are ready to roll. Enjoy.

A note of gratitude: The creation of this game was truly a collaborative effort by the entire design initiatives team. Lots of thanks to go around – and I am copying from an email that Ben sent out (with some minor edits) that captures all the different people who helped shape this game. In brief, thanks are due to:
Ben, for coming up with the idea of a game and creating a detailed first draft. None of this would have been possible without this crucial first step.
Christina, for editing the game cards' content and thinking of fun and creative ways to play.
Cassandra, for the hero's effort to print, cut and arrange multiple sets of game cards – such a huge effort!
Jennifer, for all of the support thinking through the way the game and the slide deck work together, and the planning.
Lisa, for playing the game and offering insights to make it better – and for the great encouragement/compliments along the way.
Jake, for editing the presentation and getting us ready to go.
Claire and Emili, for playing the game, copy-editing, offering feedback and helping us get ready along the way.
Punya, for reworking the instructions and presentation and making creative edits.
This post was originally published on Punya Mishra's website and has been included here with permission.

Update: Feedback from session participants
Below are some of the comments the session participants left for the design team.
The team did an amazing job. The game approach to the learning was so inventive and unique.
They took challenges and made it fun. The game helps people access playful energy to solve problems. Amazing!
Loved loved loved the game!
Loved the activity. I want to use this idea for training mentors to navigate roadvlocks.
Information and game. They are obviously creative thinkers
It was so cool to see a table of strangers turn into problem solvers so quickly through a shared game experience
We are stealing this game for our PD!
Conunumdrums are the norm in education, so good to think through how to address them when you face them.
Thank you so much for your time and energy. Loved this session.
---
This post was originally published on Punya Mishra's website and has been included here with permission.
---