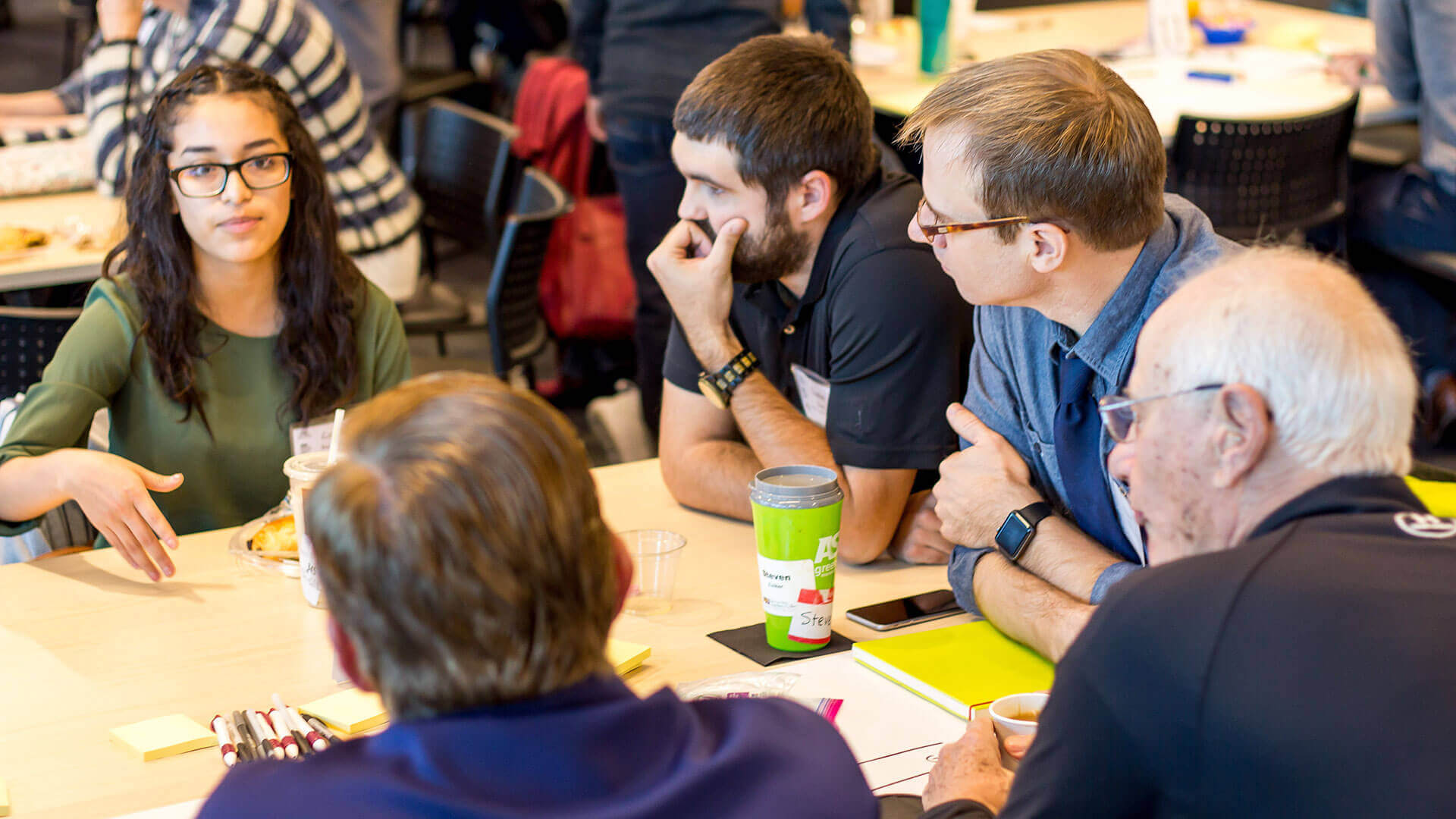 Community Design Lab: Coronado Success Initiative
How might we support a school's turnaround effort through collaboration and design?
Backstory
In January 2017, Mary Lou Fulton Teachers College launched a strategic partnership with the Scottsdale Unified School District and the Scottsdale Charros called the Coronado Success Initiative (CSI), a joint effort to improve Coronado High School. Our role in this project has been to bring a design thinking approach to tackling challenges at the high school, which is going through a multi-year effort to improve student achievement and outcomes.
The CSI was our first design partnership to launch, and we are extremely grateful to SUSD and the Charros for their partnership in the wonderful work they are doing at Coronado.
What we did
Design Sessions: Gathering Input, Finding Themes
During the first half of 2017, our design team led a series of design workshops, including:
A large community-wide event with over 160 teachers, students, administrators and community members present,
Two sessions with 50+ high school students,
Two intensive days with the full teaching staff of the school, and
An evening session with Spanish-speaking parents.
These sessions focused on gathering perspectives on the strengths and challenges that exist at Coronado High School and identifying and prioritizing the opportunities for change.
Teacher Workshop Series: Focusing on Connections
From these design sessions, one key theme stood out: the idea of and need for connections. This idea of connections played out in different ways with different groups: connections between school and community, students and teachers, administrators and the school community, content and pedagogy, and technology and innovation.
As a result, during the 2017-18 school year, our team led a series of workshops for teachers focused on building greater connections within the school community and impacting daily teaching and learning practices at Coronado. This included an opportunity to explore new technologies that could be used in a variety of content areas, as well as "unconference"-type sessions in which teachers had time to share with each other their approaches to common challenges they face in the classroom.
Teacher Leader Design Projects: Creating Change
After building connections among the whole teaching staff, our focus during the 2018-19 school year shifted to work with Teacher Instructional Leaders at Coronado . Seven teachers conducted research about challenges at Coronado and are working to test out different solutions. The teachers are collaboratively implementing projects on various topics including ways to get more students involved in clubs, conduct home visits to increase student engagement, improve school-wide tutoring systems and build community by connecting Coronado's history with the present. Our goal is to help teachers grow into change agents by developing new approaches to creating solutions to their problems of practice.
Impact
We're been involved in the Coronado Success Initiative for three school years, and we have iteratively made changes to our approach as we have learned from our experiences and the context has evolved. Here are a few ways in which our work has had an impact.
Year 1: The design sessions we led provided the school and district with rich qualitative data reflecting perspectives of many different stakeholders on what makes Coronado unique and what could be improved at the school.
Year 2: Teachers appreciated the reflection and sharing time that our workshops provided, as they continued to build connections with each other.
Year 3: The projects that the teacher leaders took on are improving student engagement and a sense of community in concrete ways. For example, 50+ students joined the new Gaming Club and A Cappella Club and 200+ students and families attended a movie screening night in February 2019.
By the numbers: Including one-on-one coaching, small group interactive sessions and larger presentations, we have met 55 times in Coronado spaces. We have engaged over 370 students, teachers, community members, alumni, etc. With these diverse stakeholders and changemakers, we have worked together to brainstorm roughly 600 ideas in various forms.
Partners
Scottsdale Unified School District
Scottsdale Charros
Date
2017 - 2019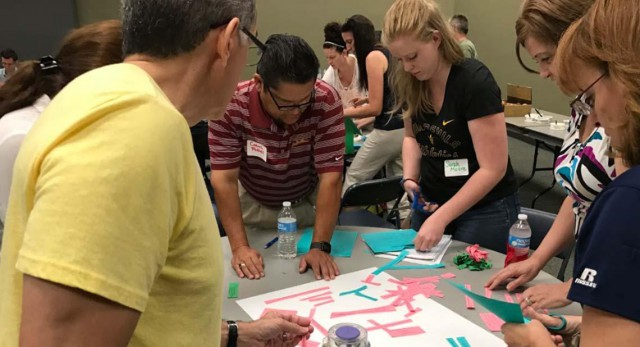 Coronado Success Initiative: excellent adventures, home visits, and non-academic clubs, oh my!
All I can say is that without these innovative changemakers, we'd be "in danger of flunking most heinously tomorrow."