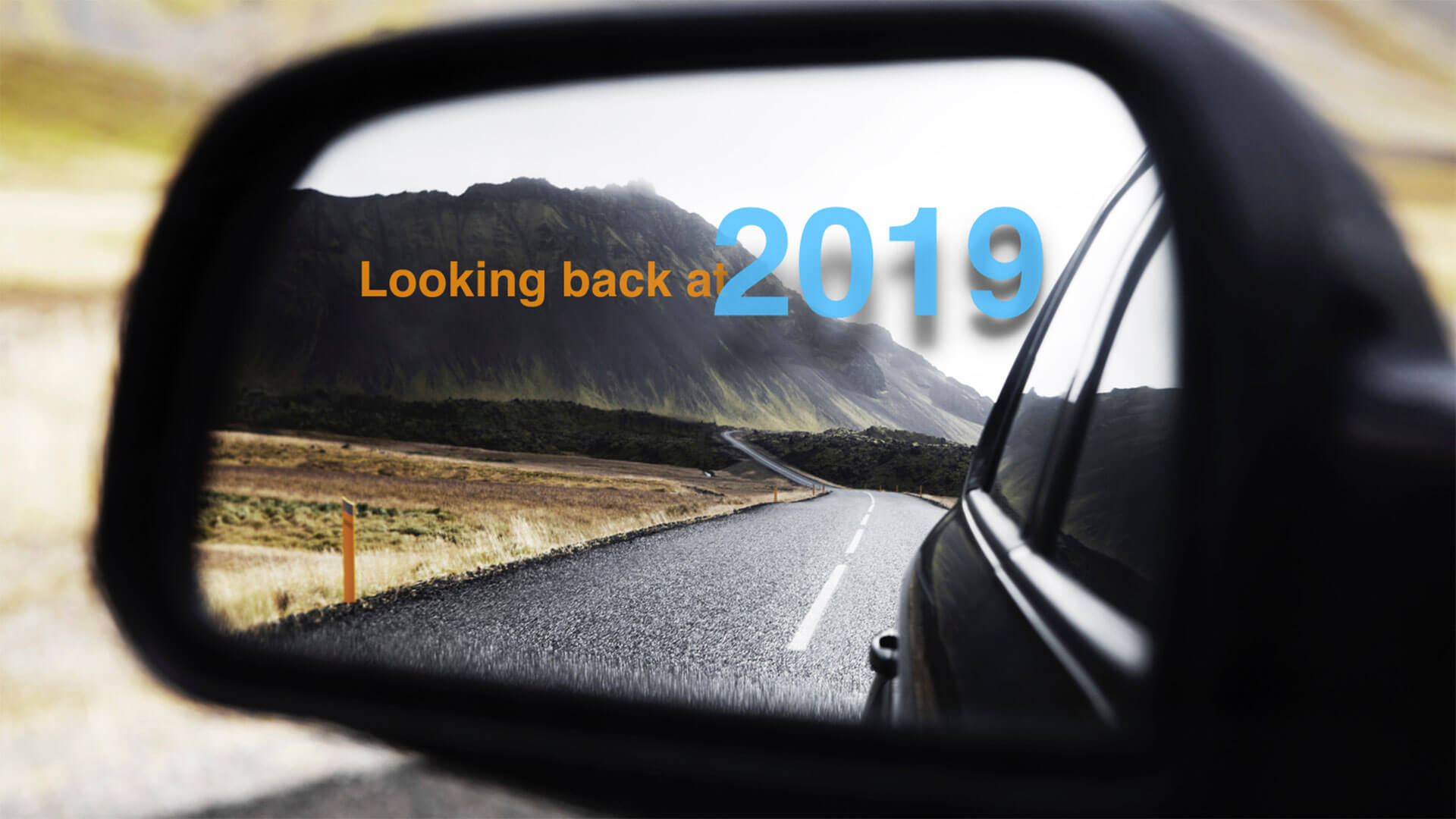 We are a busy group here up on the 4th floor of the Farmer Educational Building—the space where the teams from the Office of Scholarship & Innovation and Principled Innovation hang out.
To be fair, we do more than just hang out. There is quite a bit of work involved as well (along with laughter and general silliness). We document the work we do in a couple of ways. First, is through this website, specifically the blog section (which is an ongoing documentation of our work). The second is through our annual report.
The process of constructing the annual report is important, in and of itself, because it is often easy, in the rush of things, to forget all that we have done in the past 12 months. Constructing the report gives us a chance to look back and reflect, on successes and failures, on what we have achieved and what we have learned through the process.
You can download the 2019 report here or by clicking on the cover below. Last year's version can be found here.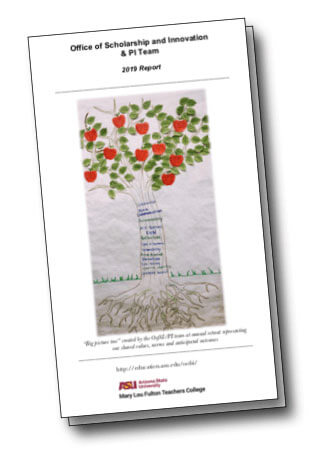 The report also contains a series of infographics capturing the work done by the various sub-team. These are given below (click on the images for higher resolution versions).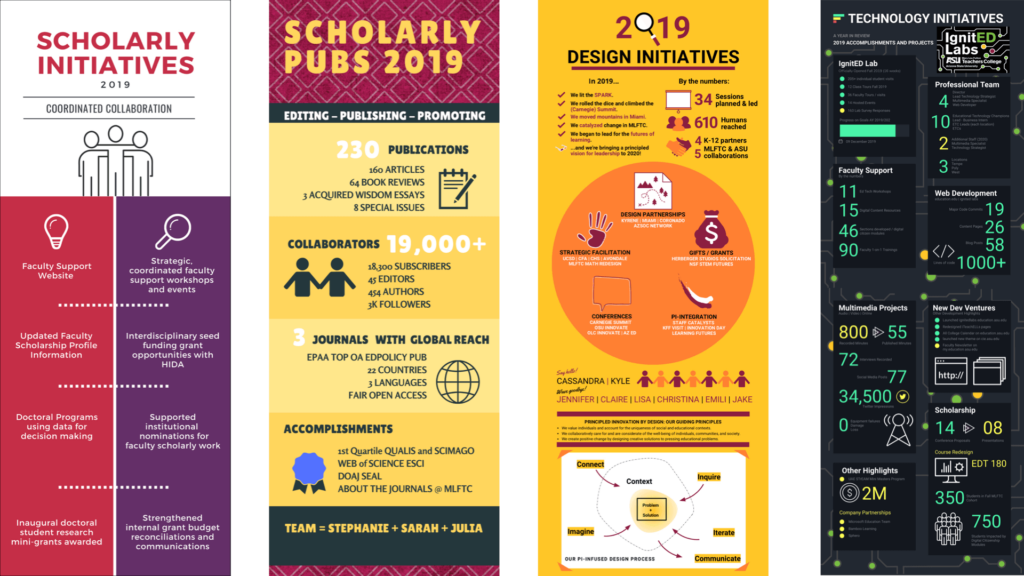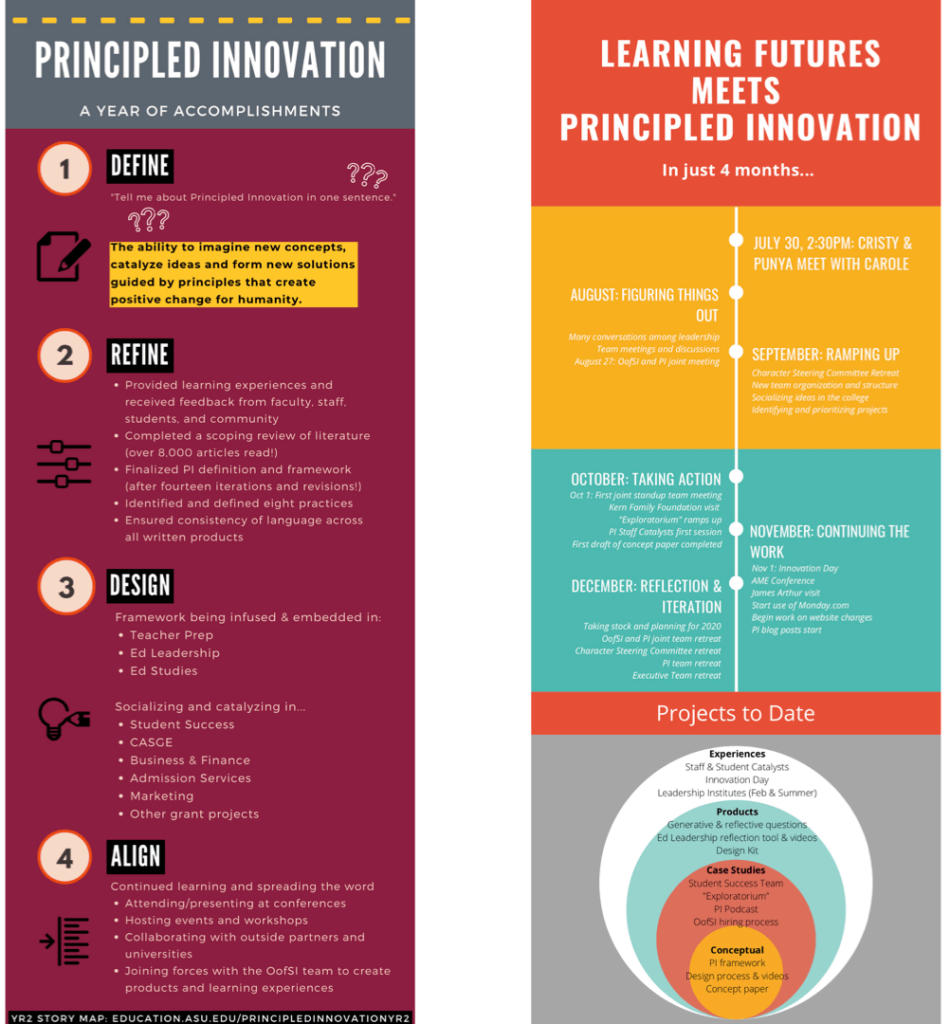 ---
As always, none of this would be possible without the energy, passion and hard work put in by the entire team (and that they do all this with joy and infectious laughter is such a bonus). I cannot thank this crazy bunch of people enough.