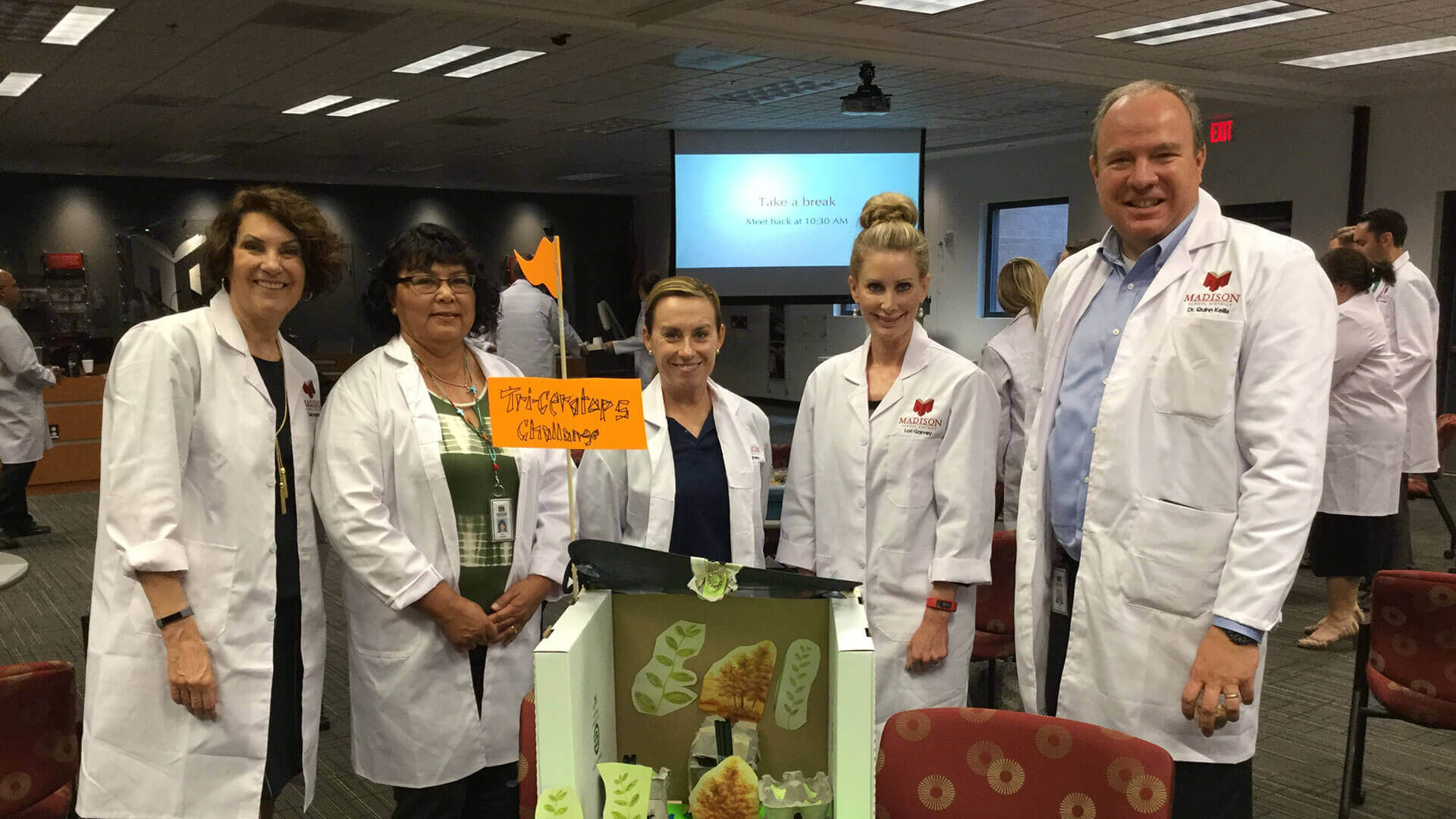 Community Design Labs: Madison
How might a district's leadership team become more innovative in its approach to problem-solving?
Backstory
MLFTC led workshops on the design process for Madison's Administrative Leadership Team every month during the 2017-18 school year, as part of their regular professional development series. Led by superintendent Dr. Quinn Kellis, this collegial group of school and district leaders was eager to bring innovative practices and approaches to teaching, learning and administration into their district.
It was very eye opening, and we had lots of conversations that we would not normally have had because of the innovative process that we went through.

Peter MorkertPrincipal, Madison Rose Lane Elementary
What we did
Over the first few sessions, the group came up with five challenges that the district faces and formed design teams to focus on each of these challenge areas:
Improving the student experience
Creating a culture of innovation
Improving the perception of public education
Creating active learning environments
Improving teacher retention
The workshop series guided the design teams through a process to understand the context and stakeholders, more clearly define the problem, ideate and prototype solutions, and test them to gather feedback.
Teams built empathy for their "users" through surveys, interviews and focus groups with students and teachers. They then looked at their data to surface insights and generate ideas for solutions.
At the group's retreat in February 2018, the design teams shared their initial ideas and received feedback from ASU faculty and staff. Over the rest of the spring, they continued to prototype and test their ideas.
Impact
The impact of this work was evident in both the new ideas and approaches that the teams generated and tried out, as well as the shift in mindsets that occured.
Examples of approaches that the Madison ALT design teams explored include:
To improve the student experience in a proactive way, establish a student "action team" that gives greater student voice at each school
To encourage a culture of innovation, identify and rely on "naturally" innovative school staff to be champions of the cause; provide explicit opportunities for generating new ideas into existing meetings; publicly recognize creative problem-solving as it occurs
To promote active learning environments, alter the physical environment of the classroom, including furniture that is more flexible and comfortable
Quotes
My favorite process is watching our administrators do something that is actually relevant and meaningful for our district. The exciting part is that these initiatives will have lasting effects and are definitely going to improve our district and provide us with the training to replicate it many, many times over.

Dr. Quinn Kellis Superintendent, Madison School District
This has been a great discovery process for my entire group. We all represent different departments and different people within our leadership roles. We have had a lot of great conversation.

Laura Webb Assistant Principal, Madison Rose Lane Elementary
Partners
Madison Elementary School District
Date
2017 - 2018
Madison team tackles design challenges
As we continue to dive into an open-ended design process with the Madison administrative leadership team, five teams have emerged with specific challenges they want to tackle.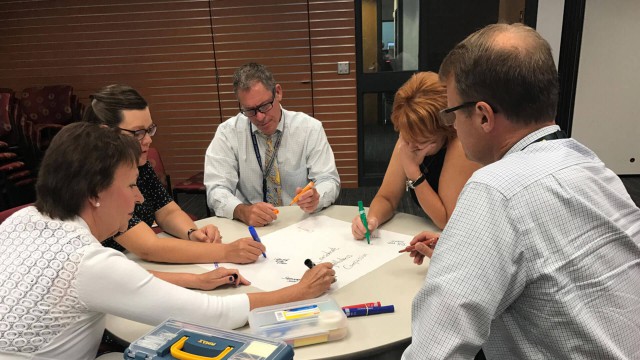 Madison team selects design challenges
We are working with the administrative leadership team at Madison School District on a design process to address some of the challenges the district faces.
Madison design labs kick off with cardboard challenge
Our first design workshop with the administrative leadership team at Madison Elementary School District took place this week!