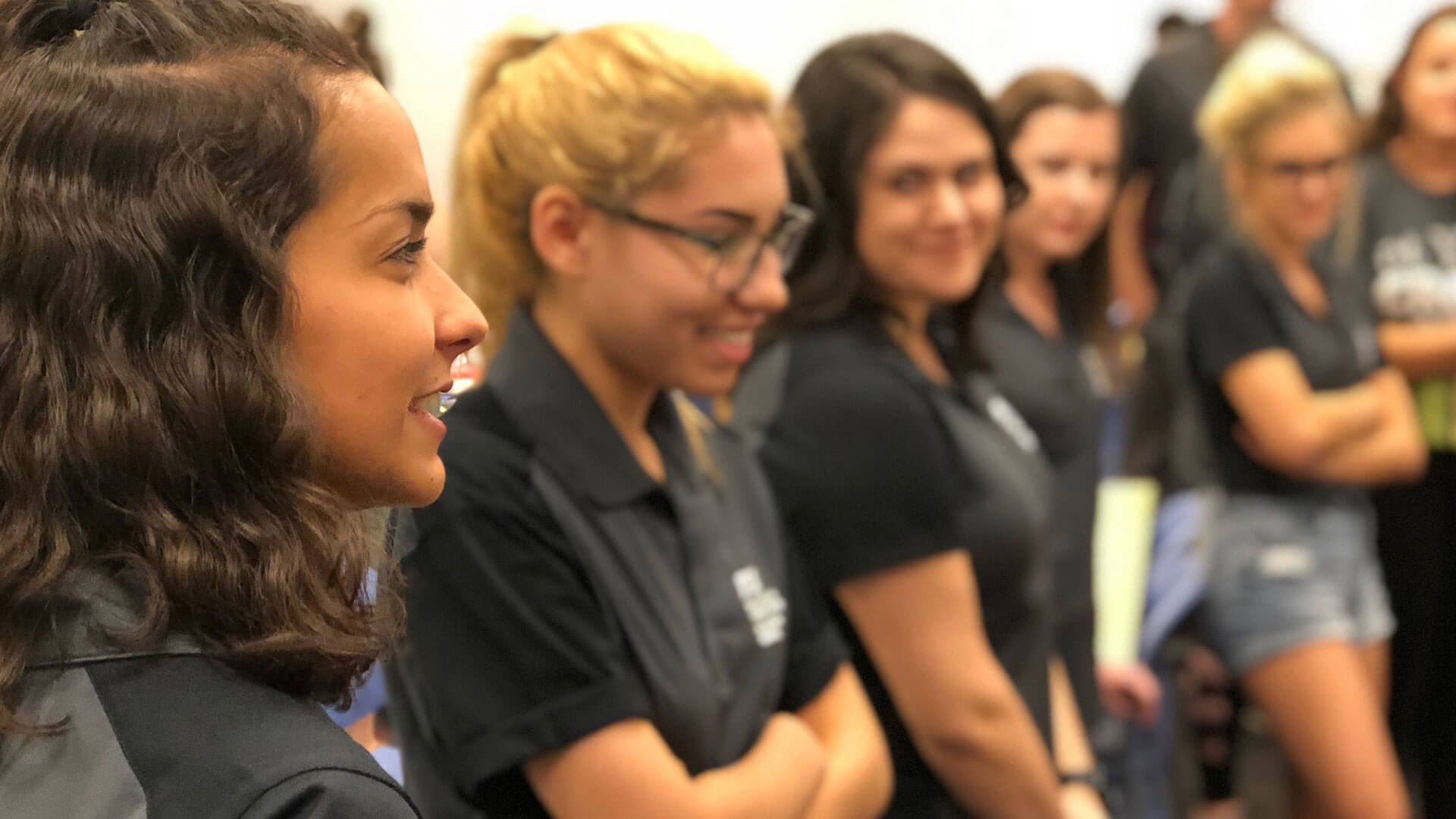 TEL 101: Designing Your Life
How might we begin to develop changemaker mindsets in first-year students through an introductory college course?
Backstory
Mary Lou Fulton Teachers College at ASU is looking to rethink education in innovative ways. One main goal of this effort was to focus on developing in our students a capacity for principled innovation and intrapreneurship – creating change and improvement from within an organization. In spring 2018, Instructor Carmen Johnston contacted the Design team for help bringing intrapreneurship into TEL101, a required introductory course for freshman students in the college. Carmen hoped that by including a design project in the course, students could develop this intrapreneurial mindset early in their experience in the Teachers College.
This experience has made me realize that I am capable of doing a lot more than I think, as long as I stay motivated and determined.
What we did
The Design team's role in this effort was to:
develop a design project for students that would be relevant to their lives, and
work with a group of Peer Leaders (upperclassmen at the College who taught the class sections) to prepare them to implement the design project with the students.
The project asked students to identify an area of their life that they wanted to improve, interview others to gain diverse perspectives on their challenge, and then try out several possible solutions. Students used the book Designing Your Life as their core text and completed assignments from the accompanying workbook throughout the semester. During the process, they reflected on their iterations using a digital portfolio. Both the first-year students and the Peer Leaders engaged in this process of designing a solution to a challenge in their own lives.
Impact
Students gained experience developing a changemaker mindset and developing digital portfolios – laying a foundation for future success as students in the Teachers College and beyond. One Peer Leader, Rocky, tried out a new way to connect with her friends and family through a letter-writing campaign. In her reflection, Rocky says that she learned that she prefers writing her thoughts on paper to keep in touch rather than the ways she had tried before. We were excited to see how this one project could make a positive impact in Rocky's relationships with others and how she, and other students, will use and continue to use a design thinking approach here at MLFTC.
Here are a few sample websites made by our Peer Leaders.
Quotes
This prototype helped me to stay organized and to feel like I had a better planned life. Moving forward, I want to stay on top of making schedules when I feel overwhelmed or need it.

Hannah Scully Peer Leader
Partners
MLFTC's Division of Teacher Preparation
Date
Fall 2018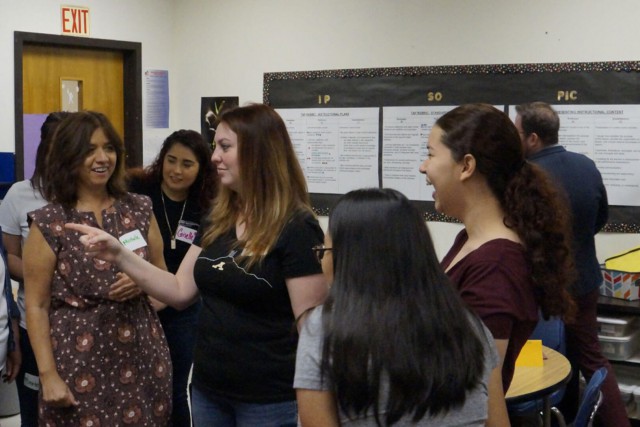 Today's changemakers: A big, big job
When MLFTC teacher candidates (a.k.a. student teachers) in Washington Elementary District came together on July 27, they were wide-eyed and unsure. What is design thinking, I could read their eyes saying, and why are we doing this?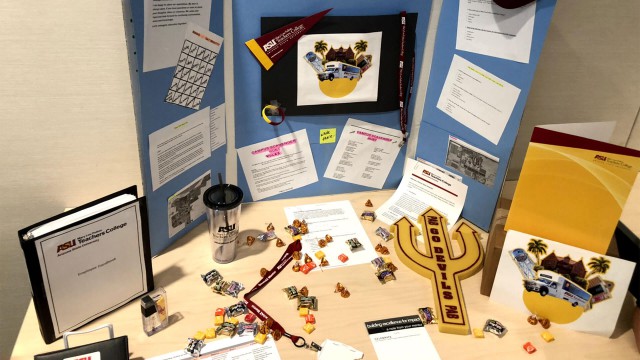 Showcasing MLFTC's intrapreneurial spirit
MLFTC's cross-staff design teams presented prototypes at the year-end "showcase" event held on April 30 at SkySong.