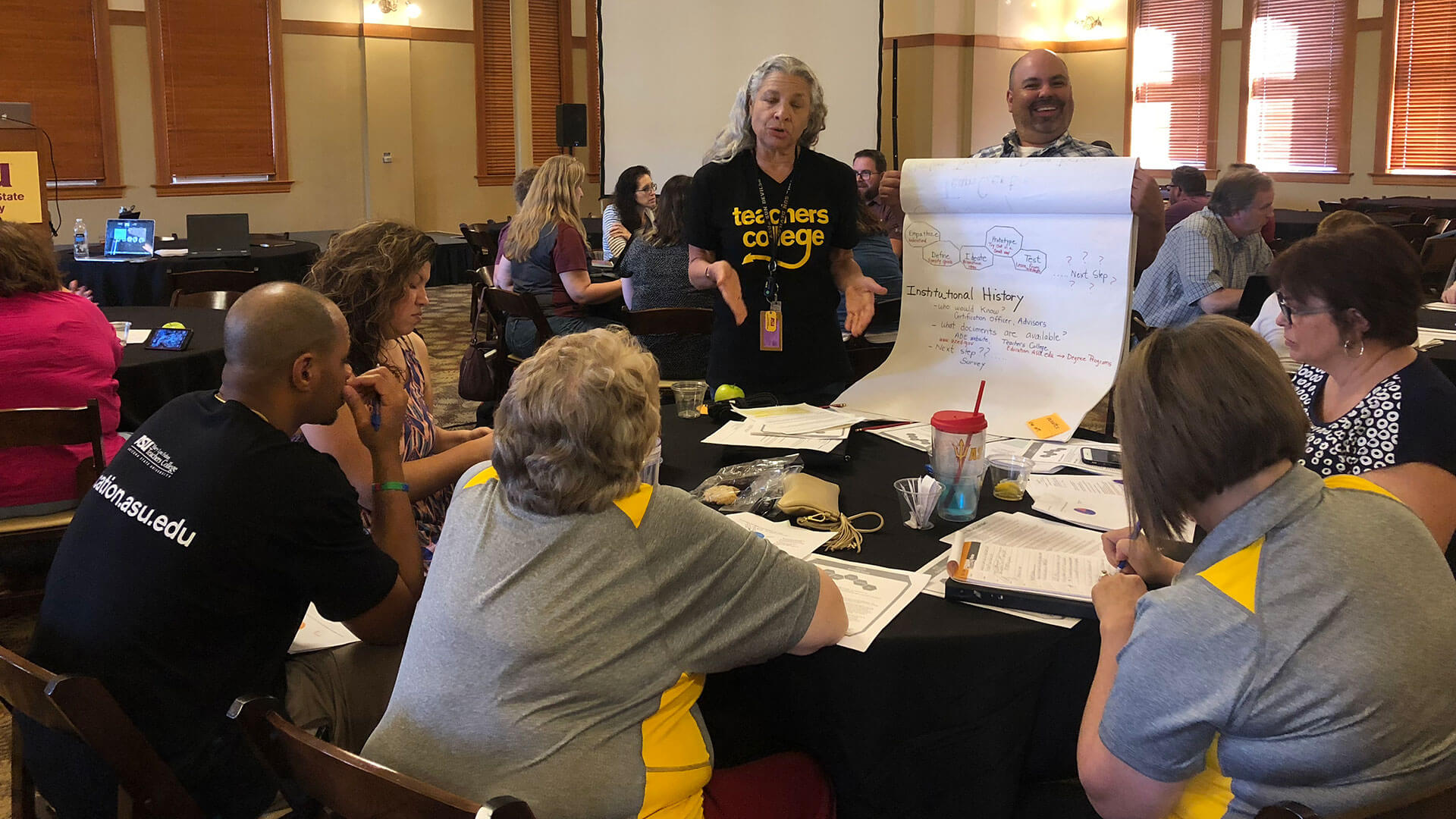 MLFTC Cross Staff Initiative
How might we support staff within MLFTC to be creative intrapreneurs and create positive change in our college?
Backstory
One initiative within the Teachers College has been to develop our staff to be creative intrapreneurs — those who work to improve and create positive change within our college. Since 2017, under the leadership of Dean Carole Basile, our college has worked to establish a culture that embraces risk-taking and supports staff to be leaders and innovators in their daily work.
What we did
To spread this work throughout the college, the Design Initiatives team led a series of workshops open to all staff in the Fall of 2017 that explored concepts of design mindsets, intrapreneurship, service design and "tempered radicals." During Spring 2018, staff had the opportunity to sign up for one of 10 design teams, each tasked with tackling a specific challenge that exists in the college. For several months, these teams worked through a design process to better understand their challenge, ideate new approaches, and test them. Several of these groups continued after the semester was over to iterate on their ideas to create change within the college.
In the 2018-19 academic year, our work shifted to working with smaller groups of staff at MLFTC. Through smaller, more targeted design gatherings, groups of staff have mapped their own pathways leveraging the design process. Our goal is to help MLFTC staff see themselves as intrapreneurs at ASU.
The Office of Digital Learning is working on its own internal onboarding process and prototyping resources that streamline the new hire process for instructional designers.
A team of seven MLFTC staff came together to research challenges facing administrative and support staff at the college and are working to test out a variety of different solutions. This team is working to prototype resources and processes that address the needs of our administrative and support staff, including building a stronger support network, developing a transparent communication structure and building an inclusive and supportive community.
Impact
We have seen the impact of this ongoing work in a variety of ways. A few examples include:
Connect the Dots team: A design group of four MLFTC staff is creating opportunities for professional networking and communication across departments and campuses so that individuals can connect with others doing similar work or with common concerns. The team hosted events this year that encouraged staff and faculty to leave their offices and cubicles and get to know each other. Their culminating event was a community service project in partnership with Feed My Starving Children in Mesa, Arizona.
Onboarding Committee: Staff from across all three of MLFTC campuses are working together to improve the onboarding process for new hires. From developing standardized onboarding actions to hosting new hire lunches, the committee is testing, iterating and launching prototypes. On the horizon are a peer mentoring program, a MLFTC glossary and a campus golf cart tour schedule.
Teachers College Admin Network: What started as a committee of seven MLFTC staff has now grown into a network of 25 individuals working collaboratively to develop resources and processes that eliminate pain points for the college's administrative and support staff. Through in-depth interviews, one-on-one coaching and group design sessions, this team created their own communication network to address the needs of administrative and support staff. For example, this network now has its own shared cloud-based resource bank, communication distribution list, monthly brown bag lunch, a detailed directory and MLFTC FAQ.
Partners
Mary Lou Fulton Teachers College staff
Date
2017 - 2019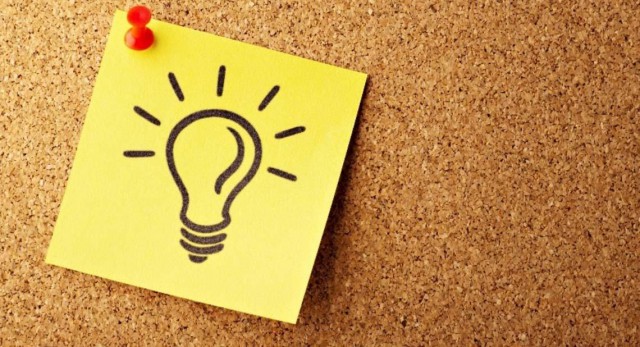 Cross staff design – one team's next iteration
Our design team has been facilitating the ongoing cross staff initiatives to improve MLFTC, which involves bringing an intrapreneurial, design approach to addressing problems that staff in the college experience.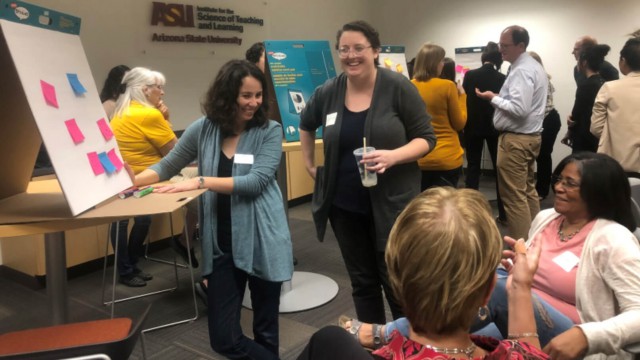 The next iteration of cross-staff design
The Design Initiatives team wouldn't be the Design Initiatives team if we didn't also prototype on ourselves, and test new ways of doing the work we do.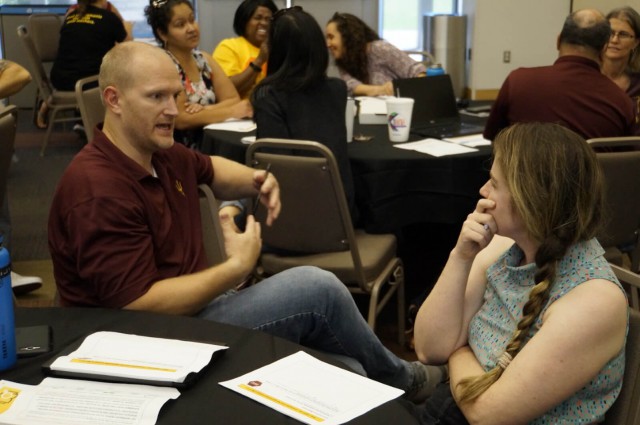 MLFTC cross-staff design workshop recap
#OofSI's Design Initiatives team hosted a group of MLFTC staff on the Polytechnic Campus for a workshop around the design process.